Moscow Regional Info overview
    Moscow is the largest city in Europe and offers all what a modern megapolis can possibly offer: world class cultural sites, luxurious hotels, vigorous nightlife and amazing shopping. The heritage of the Russian monarchy, the Soviet era and new capitalistic prosperity can all be found here.
    Moscow has a unique architectural appeal. One is likely to say that it's a perplexed mixture of incompatible styles which might easily come into conflict with the sense of classical beauty. However, a deep insight into Moscow's historical background will give you a feeling that the city looks like a delicious and thick layered made for a true gourmand who loves the twists and turns of Russian history. Each of the layers is exquisite and worth trying taste. So, three basic epochs which changed the face of the city fundamentally took root of three political ideologies: monarchy, communism and capitalism.
Redbrick Kremlin, old mansions neighboring 'Stalin' hotels, The Lenin State Library and  Moscow city skyscrapers are examples of different views on what Moscow has meant to all Russians for over eight centuries. A long time ago it was the capital of medieval Russia, very traditional and authentic. Once it used to be a province for nobility who came to relax from balls and official ceremonies, the other time it was a capital of the society of new ideals (just imagine, under Stalin's rule, only between 1935-1940 they paved 3 mln. sq. m. with asphalt and built 10 new bridges). Now it tends to become internationally  recognized as both a business and leisure centre of modern times.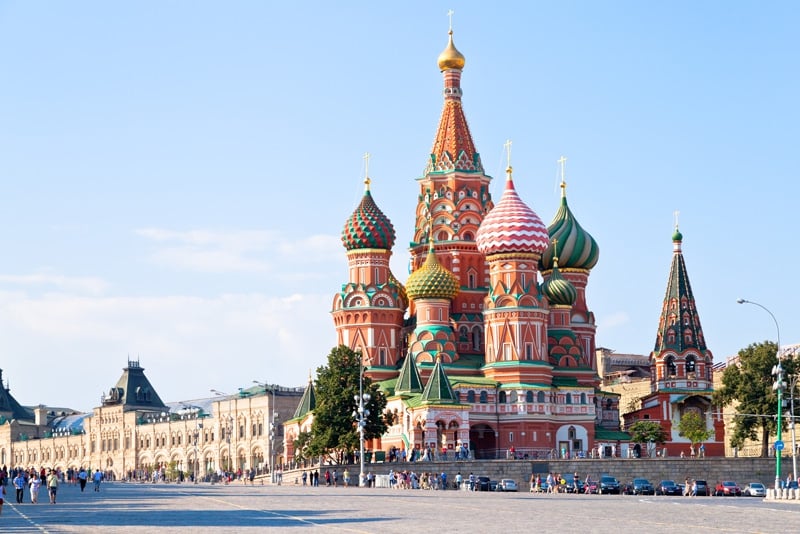 There is always something to do in Moscow, either to book an exciting city guided tour, walk around the city center, visit theaters and museums or go to  festivals, night clubs and modern art venues. It never stops, is very energetic and dictates a fast-paced lifestyle. Take a personal approach to this magic city which has so much to offer.
     Even at first glance, cultural Moscow is one of the main highlights to see when you are here. A vast majority of cultural venues such as modern and classical art galleries, science and history museums, memorials famous Russian cultural figures: Bulgakov, Mayakovskiy, Chekhov, Tolstoy memorial museums as well as many others, all of which give will leave you satisfied, don't miss your chance!
    Finding a quiet place to go for a stroll and see the residence of high nobility and the royal families of old is easy in Moscow. Palaces and gardens which belong to completely different epochs each of them  with its h own charm and attractions such as Kolomenskoye, Arkhangelskoye, Tsaritsyno etc.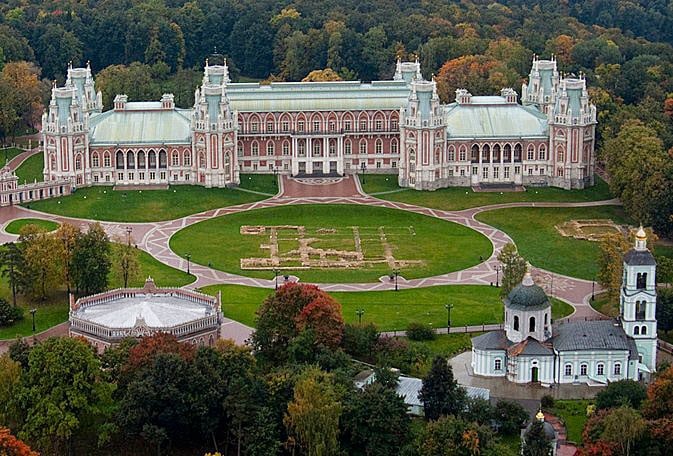 The Moscow countryside is featured by the beautiful Golden Ring which is famous for its eight towns, each is a  jewel in its crown due to their churches, monasteries, local cuisines, crafts and breathtaking landscapes.
    Moscow has a rich architectural heritage which keeps long and interesting stories and myths alive. Take a journey and travel through time along the best known Moscow streets of old such Varvarka and Tverskaya, enjoy Sparrow Hills and University park built back in the Soviet era, visit a recently reopened Planetarium after its lengthy reconstruction with just as many other places to feed your curiosity.
    The Moscow metro is still a highlight although  it is not recommended to visit during rush hour because it gets too crowded and a lot of architectural peculiar features may remain unnoticed.
Evenings can be just as entertaining with a visit to any of Moscow theaters, there are avantgarde theaters like Taganka and classical ones such as MCHAT, opera theatres, concert halls, certainly, the Bolshoy theater with its world famous ballet and lots of other wonderful places to feel the creativeness of authentic artistic genius and get to know the psychological Russian theater which is ultimately truly wonderful experience.
     Nightlife in Moscow caters for all tastes. A rock fan, a jazz guru, Euro-pop and Latin dancer, a trance lover and any active party goer will find their music 'land'. They may choose among a wide range of music styles with bright shows and lively atmosphere which make them feel relaxed and get much fun.
    Tourists can enjoy good Russian cuisine at one of the many traditional restaurants with thematic interior decorations that call back to times past using props to create a cozy atmosphere for you dining experience. Top restaurants like with a slight hint of aristocracy and high end service stands out. Soviet times also had an influence on a lot of the selection and interiors of restaurants throughout the city. A recent favorite Kamchatka a place where you may try simple Soviet food (which was served in Soviet canteens) but of fairly good quality at a very affordable price. 
     It goes without saying that Moscow has huge shopping malls like most places but two centres stand out:TSUM and GUM because of their architectural Russian style. There are lots high-end stores as well. Arbat street is still the main souvenir scene. Hundreds of tourists come there each day to buy fur hats, wool scarves, matreshka dolls and lots of other nice things.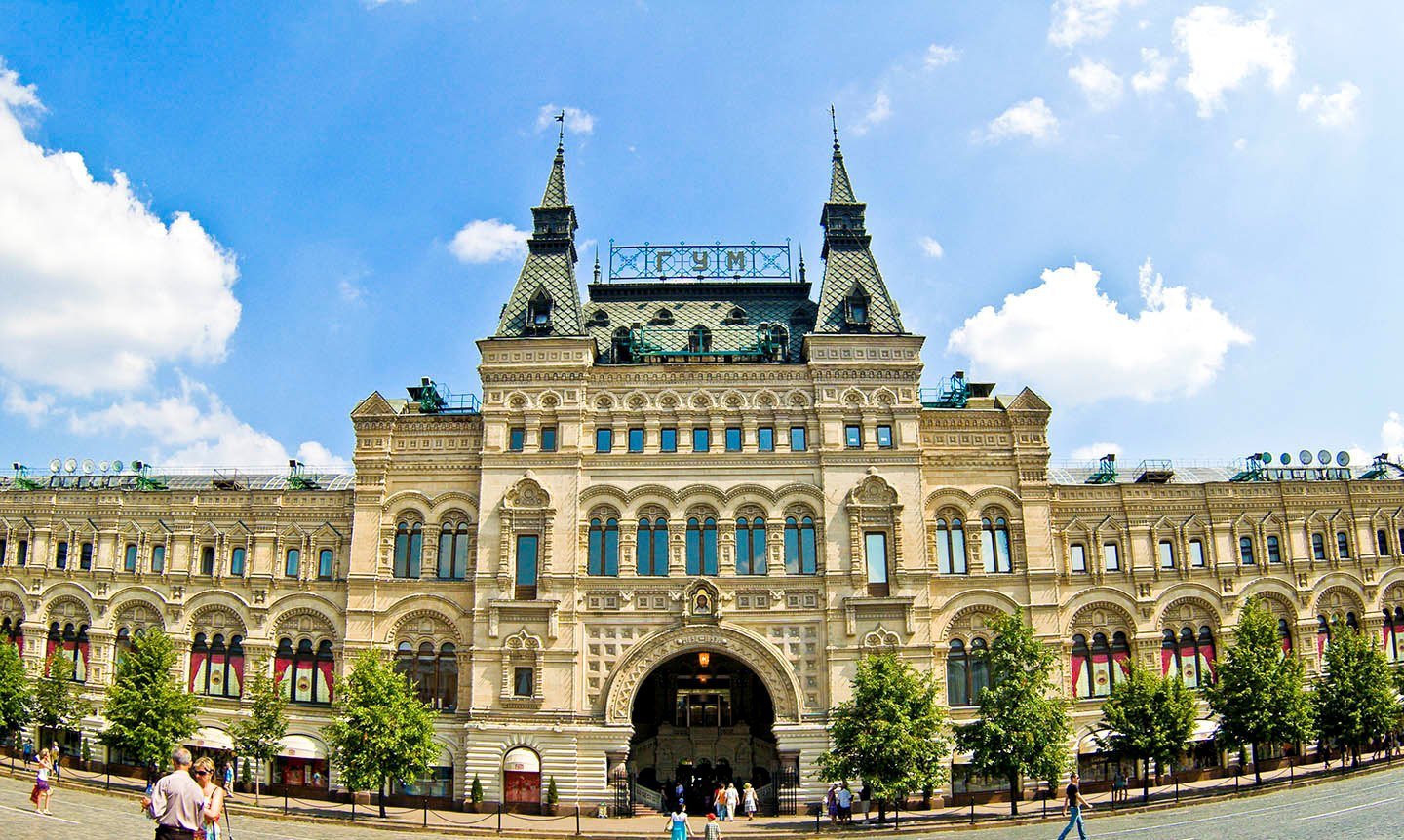 Moscow weather is almost as changeable as in London. It's quite windy in the autumn and spring, sometimes it gets really frosty in winter, lovely in May and June, pretty hot in July and just fine in August. Since it changes so often from warm to cold, remember to take something warm, waterproof and  something to deal with the winds with you to feel comfortable at all times.