Rublevka
Rublevka is the famous suburb to the south of Moscow, named after the Rublevo-Uspensky highway. This road used to be known as the "tsar`s road" as Ivan the Terrible would go falcon hunting along this way.
Rublevka is an informal name for the area - it won`t be found on a map- but it's widely used in the mass media, cinema, literature and, above all, by realtors. Its land is the most expensive in the Moscow region and, indeed in the whole of Russia. One of its houses was included in the top 5 of the 2008 Forbes list of the world's most expensive homes.
This district here includes the summer houses of the former Soviet elite, luxury cottage communities and the residences of senior government officials including that of the Russian President Vladimir Putin who lives and works here. No wonder that international meetings of heads of state as well as other highly important events take place in Rublevka at the Meyendorff Castle, the country residency of the President.
Society events also take place at the village. Rublevka has become the home of Russian celebrities, artists and businessmen. For instance, the famous Russian businessman Vladislav Doronin lives here with his girlfriend, the international top model Naomi Campbell.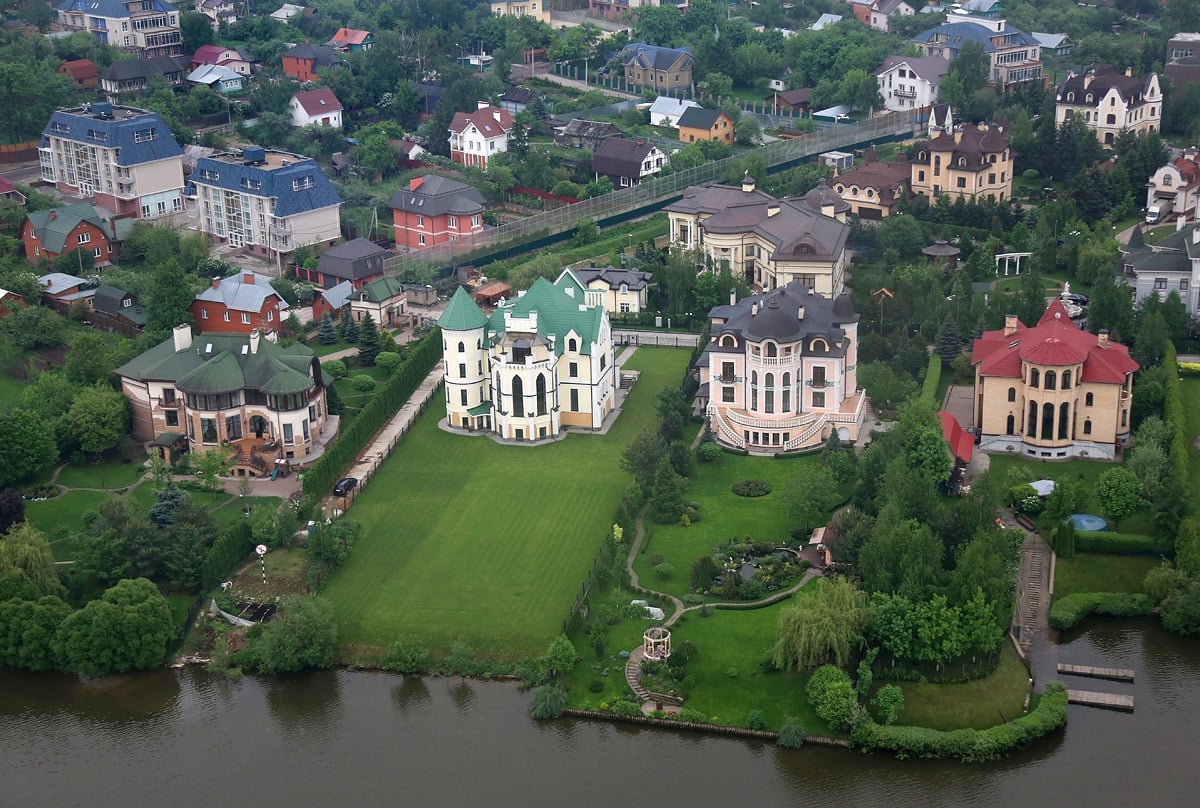 The district borders with the well-forested bank of the Moscow River. Part of the attraction of the area is explained by its clean air, water and the absence of any large industrial enterprises threatening the area with pollution.
The Rublevo-Uspenski highway itself is unusual for the region, here it comes to a complete dead-end. This was by design as in this way inhabitants are not inconvenienced by the noise from the traffic and can live here oblivious to Moscow's hectic pulse of life. Moreover, this area has a rich infrastructure catering to all one's needs: big malls, all kinds of services, banks, and schools.
The district is also interesting for its architecture. Rublevka`s houses and interiors come in many different styles and cater to differing tastes. Some time ago the dominant styles were Modern, Baroque style and unique conceptual buildings of individual architects.More recently the fashions have changed: European Classic, minimalism and "Russian Switzerland" styles have become popular, as well as ecotype buildings which are very much the 'in thing' nowadays.
Such buildings are represented in the amazing high end shopping complex, Barvikha Luxury Village. Its appearance does in fact remind one of an authentic village. Facades of the log-houses are made from Canadian oak and the cottages are set at various angles to give one an impression of endless Russian expanses. It isn`t just a fabulous shopping complex but is also a unique architectural ensemble in its own right. It houses luxury brand boutiques such as Armani, Prada, Tiffany, Bulgari, Bentley, Ferrari, Maserati and many others. The street starts at the concert hall, a location where many international stars have played: Elton John, Stevie Wonder, Vanessa Mae and Sting among them. The complex also offers a dance school, a new family club, a hotel with spa and restaurants (Milla Jovovich once sang in one of them)  Other famous ladies such as Emmanuelle Beart and Eva Herzigova have taken part in  opening ceremonies and other events here.
The Luxury Village is a dream come true, a place dedicated to glamour. To feel its atmosphere you simply have to be here. It is a symbol of success and has become a model for the eventual Sochi Luxury Village, in the area surrounding the city for the 2014 Winter Olympics.
Speaking about the magnificent buildings there we should also mention the popular Crocus City Hall, where everything is always done according to the highest standards. As a modern construction it is beautifully decorated, and has advanced light and sound systems, a system for the simultaneous translation from 8 different languages, extremely comfortable seats, bars, a hotel on its territory, all the facilities for disabled people and many other things to please each and every imaginable visitor. The hall can be converted to cater for events of any kind, conferences or business forums, festivals, exhibitions, fashion-shows, as well as concerts of famous Russian and world stars. Jamiroquai, Garbage, Backstreet Boys and J. Lo are just a few of those who have played here.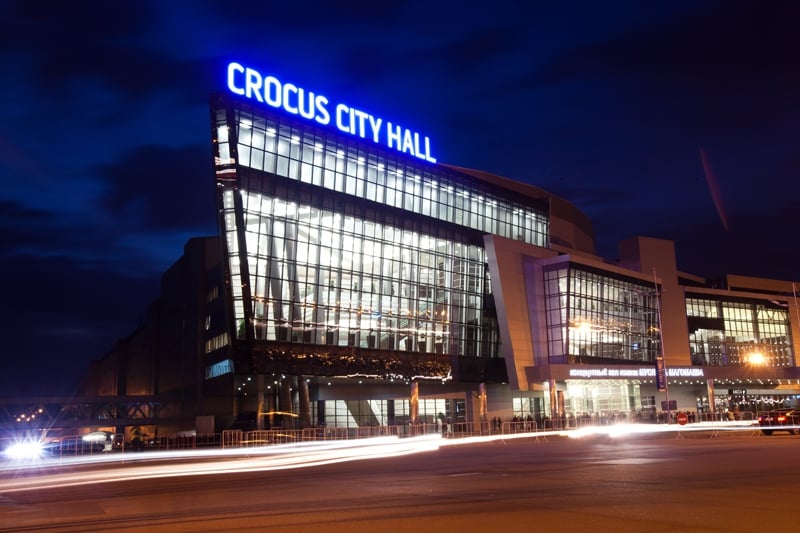 Today all Russians have an image of Rublevka, it being associated, above all, with rich and famous people. Common expressions such as "Rublevka wife" or "Rublevka oligarch" conjure up these associations. The images become slightly grotesque and are often used in movies, TV, and everyday life. Aleksey Volin, one of the inhabitants of Rublevka, put it like this: "A nice piece of overbuilt area which is mythologized a lot. According to some myths, life here is the symbol of success, according to others it is a paragon of bad taste".
In spite of the Ryblevka`s status, you can get there by car or by bus, and take a walk, enjoy its views, and visit some of its sights.