Top 10 in Moscow
Kremlin
The Kremlin – synonymous with Moscow, the residence of the Russian President and an ancient citadel with enough history to occupy even the most discerning of travellers for a number of days. It has been home to Russia's rulers for generations and declared a world heritage site by UNESCO, but two thirds of the Moscow Kremlin is actually closed to the public. Fortunately the remaining third is chock-a-block with some of Russia's most treasured attractions including palaces, cathedrals, museums, squares, bell towers and a few curious and odd artefacts. Read more about the Kremlin - Map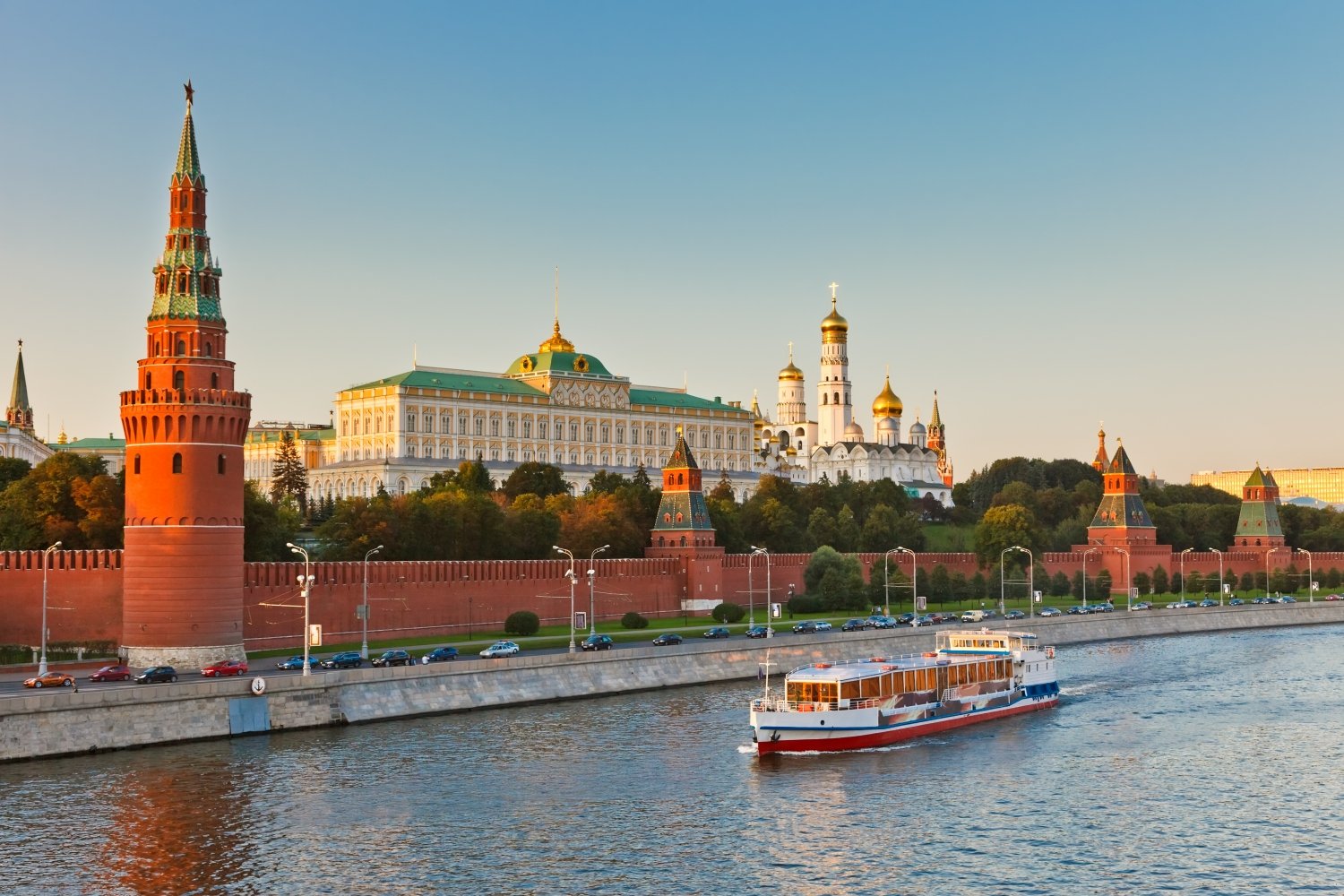 Red Square
The Red Square is like the city of Moscow, ancient, vast and surrounded by styles of architecture from different periods. The Kremlin is on its western side, the State History Museum on its north, the beautiful GUM department store along its whole eastern side, and the world famous coloured domes of St. Basil's Cathedral on the south. These icons all represent Moscow as the political, historical, business and religious centre of Russia. Read more about the Red Square - Map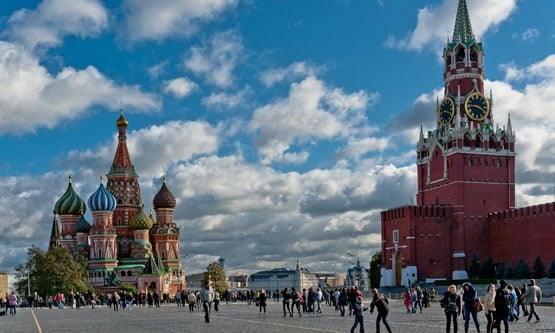 Seven Sisters
Driving through the streets of Moscow you cannot fail to notice a number of similarly styled colossal buildings dominating the skyline of Russia's capital. These 'Stalinskie Vysotki' (Stalin's tall buildings), also referred to as the Seven Sisters, were an expensive aesthetic statement that took shape in the post-war years. Hate them or like them, they are the dominant feature of the city skyline and a stark reminder of Moscow's turbulent yet dominant past. Read more about the Seven Sisters - Map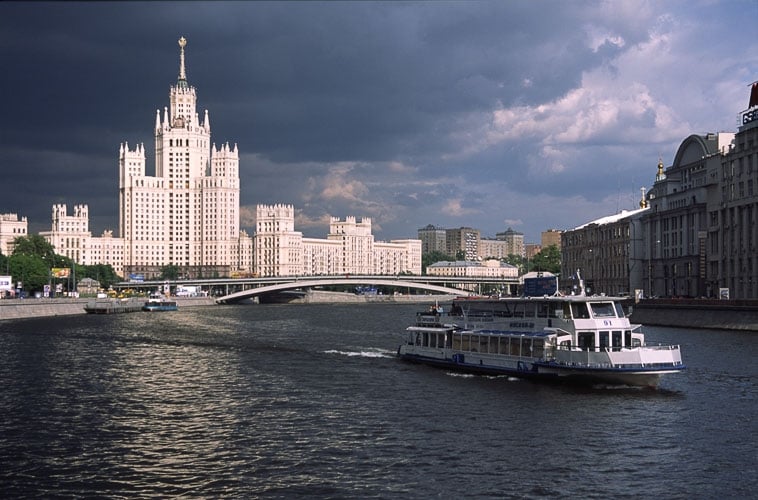 Moscow metro
If your mental picture of a metro is the grubby affairs of the London and New York subway systems or the soulless affairs of the Far East underground, it might be difficult for you to comprehend why the Metro would be listed as a top attraction in a metropolitan city of Moscow's stature. However, the Moscow metro is like no other and deserves a sightseeing tour in itself. Huge vaulted ceilings, ornate chandeliers, marble columns, intricate sculptures, vivid murals and elaborate mosaics are all present within the underground maze. Read more about the Metro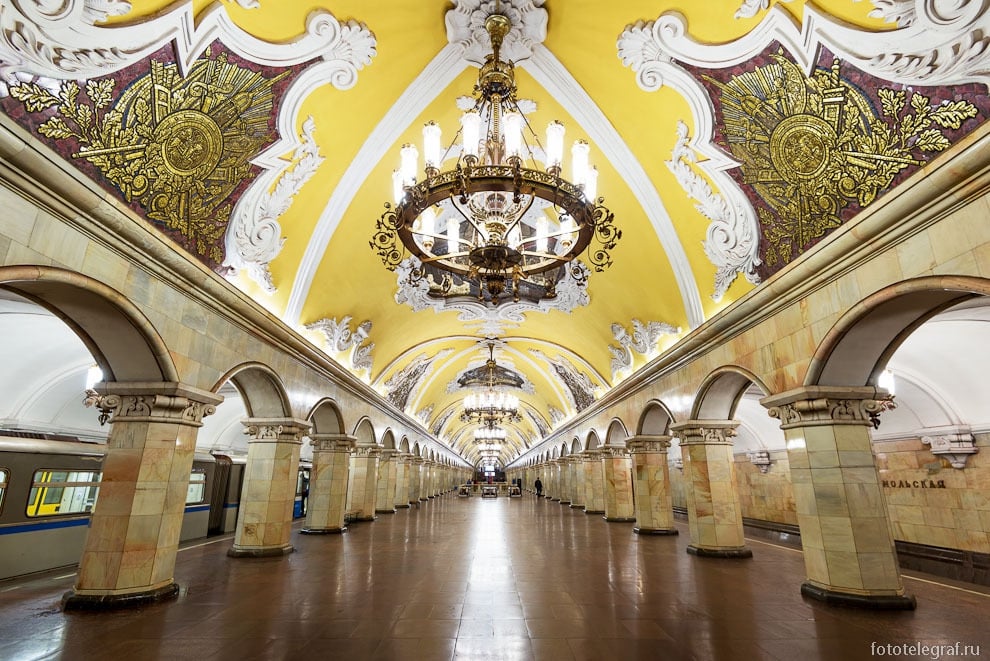 Moscow State University
Moscow State University (the new building) is located on Sparrow Hills near the Moscow River and is Alma Mater for many Russian students. Founded in 1755, it is the oldest university in Russia and one of the country's most prestigious and best universities. The new building was completed in 1949–1953. The university's highest section is 36 floors and 194 metres tall. The building has a star weighing 12 tons at its peak (240 metres). It's a symbol of Russian science, fundamental high-quality knowledge and an example of Stalinist architecture. Read more about Moscow State University.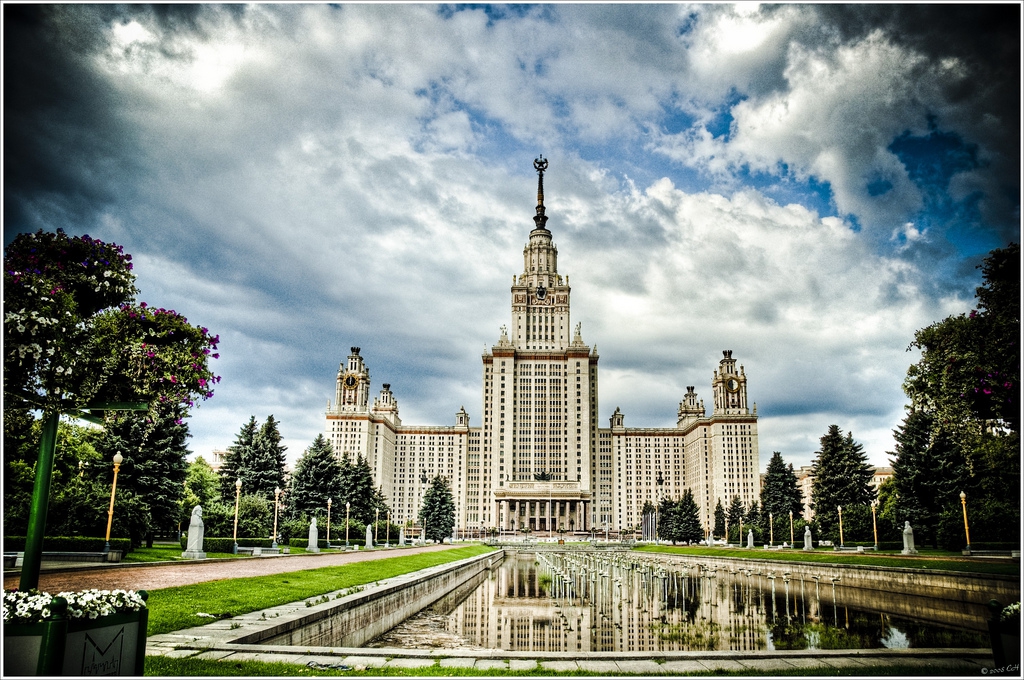 Gorky Park
Gorky Park opened in 1928 and was the first holiday park in the Soviet Union with playgrounds, sport stadiums, exhibition halls and attractions for kids. During the 'perestroika' post-Soviet transition period, the focus was on commercial activities: kiosks, shops, amusement park rides and barbecue cafés were scattered around the park and an admission fee was charged. Now, the concept has dramatically changed, and Gorky Park is a bright spot on the entertainment map of modern Moscow. Read more about Gorky Park.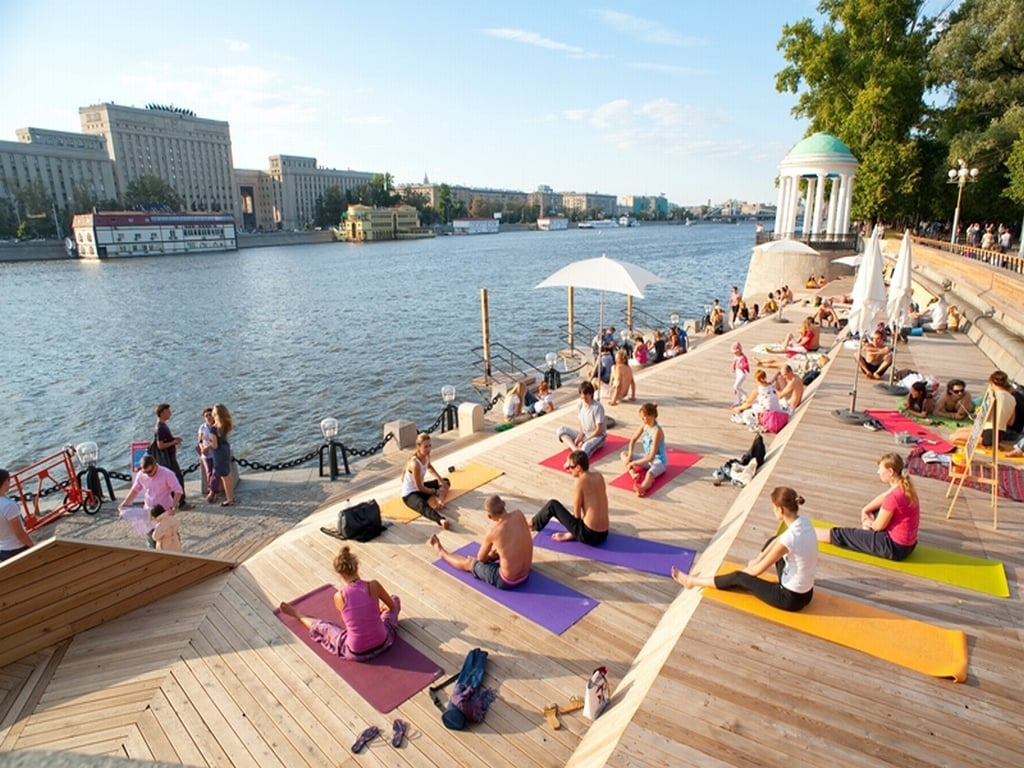 The Cathedral of Christ the Savior 
Get your fill of Russian religion, history and culture with a trip to one of Moscow's holiest and also most controversial buildings, then admire stunning views over the Moskva River from outside the Cathedral's back door. The Cathedral of Christ the Savior is worth visiting as much for its fabulous glittering icons as for the pages of fascinating history tucked within its walls. Read more about the Cathedral of Christ the Savor.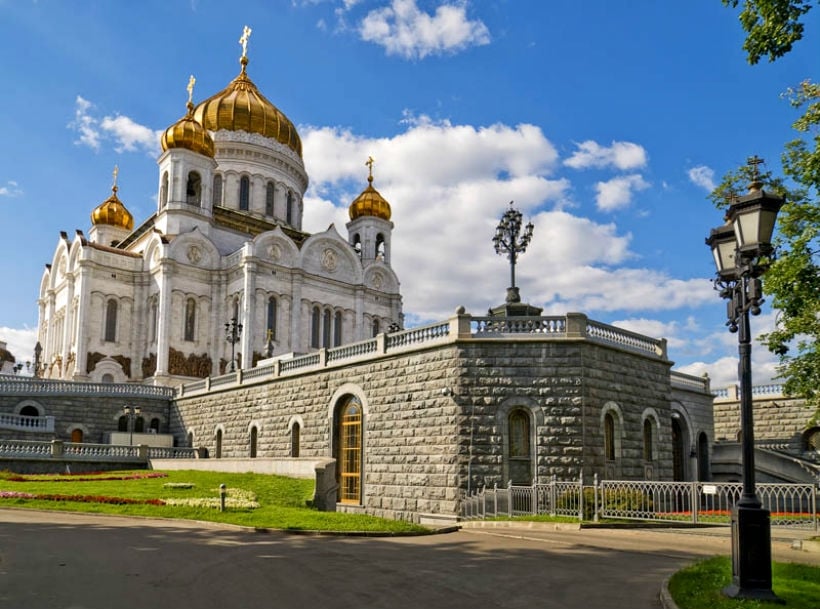 The Bolshoi Theatre.
With its spectacular productions of the works of some of history's greatest composers, The Bolshoi Theatre is a must for any trip to Moscow, particularly since its main stage has only recently reopened after an extensive six-year renovation. The snowy-white building is located in the very heart of the city, just north of the Kremlin, behind a grand fountain, and is topped with a statue of Apollo driving a pair of horses. To read more about the Bolshoi Theatre.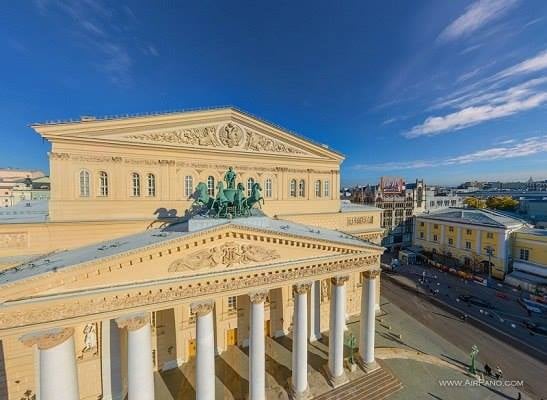 Flea Market in Izmailovo.
Izmailovo became an art market where paintings, crafts, souvenirs were sold on the Serebryanka river bank in the XVII century. Besides, there was so called grannies' stuff: pharmacy vessels, empty perfume bottles, nacre buttons and many other used things. So original, peculiar, old fashioned articles have had a long story at Izmailovo market which is now located not far from Partizanskaya station. To read more about flea market in Izmailovo.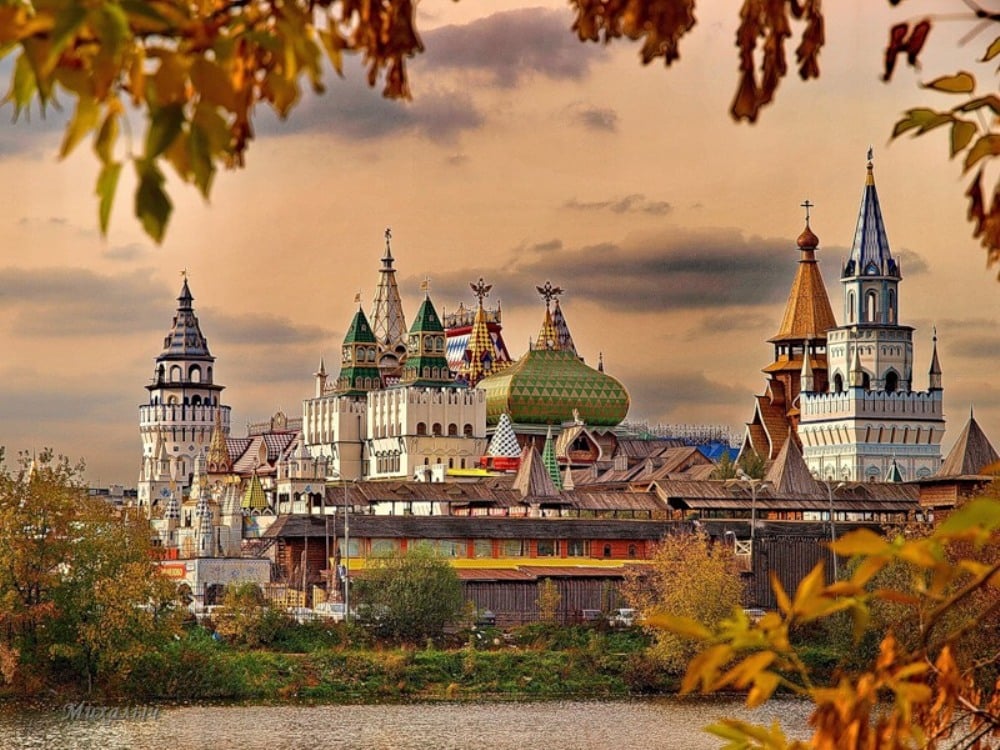 All Russian Exhibition Centre.
All Russian Exhibition Centre (VDNH until 1992) has over 150 exhibitions each year and hosts around 15 mln visitors. It occupies 2,375,000 square metres of which 266,000 square metres are used for indoor exhibits, located not far from VDNH metro station. It was first founded in 1939 then rebuilt in 1954, the main idea of the whole complex was to advertise and demonstrate achievements of leading Soviet industries. To read more about All Russian Exhibition Centre.