The Bolshoi Theatre
   The Bolshoi Theatre always has been and always will be one of the most iconic symbols of Russian culture! The Bolshoi Theatre truly is one of the great cultural treasures of Russia. Since its creation in 1776 it has remained a unique architectural beauty and a true spiritual monument – a true jewel in the crown of the Russian capital.
   Under the Soviet regime, the Bolshoi began to attract some of the best home grown artists and staged a number of successful spectacles. At the turn of the 21st century, the theatre modernised its repertoire and started showcasing works by Russian composers from the 20th century. Over the past few years, the Bolshoi has played host to outstanding operas such as "War and Peace", "The Gambler" and "The Fiery Angel", as well as beautiful ballets such as "Cinderella" and "Golden Age" by the great Shostakovich. In 2004, the Bolshoi Theatre was awarded the State Prize of Russia for the ballet adaptation of "The Queen of Spades", and was fourteen times honoured with the "Golden Mask" award. Under the direction of Dmitry Cherniavsky, it was awarded the International Stanislavsky Prize. To date, as much as seventy per cent of the theatre's repertoire is works by Russian composers and this looks set to continue into the future.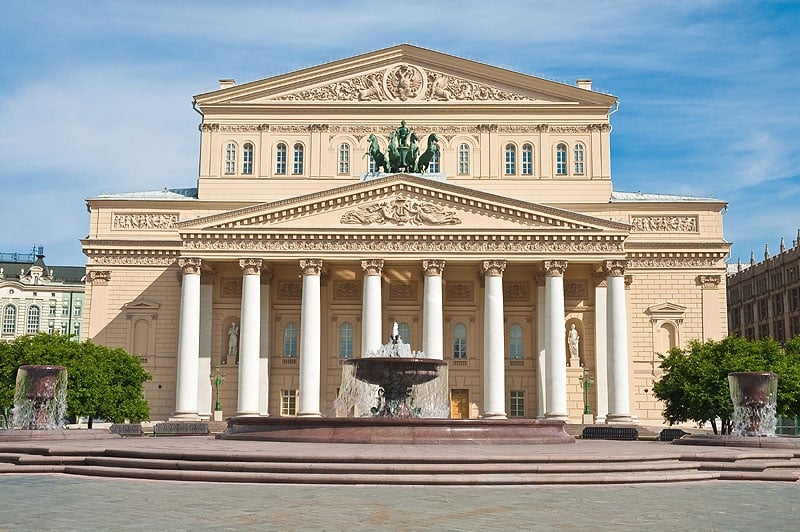 The theatre boasts world famous artists in ballet and opera, as well as its own orchestra and brass band. Initially, the theatre troupe included thirteen musicians and thirty artists, but these days there are a few more. The Bolshoi artists have successfully performed all over the world. They have been met with applause in Paris, New York, London, Milan, Munich, Tokyo and Hong Kong to name but a few. They have also established partnerships with the world's largest theatres such as La Scala in Milan, the Latvian and Polish National Opera and Covent Garden. In the opera "The Flying Dutchman", the Bolshoi's artists teamed up with the Bavarian State Opera.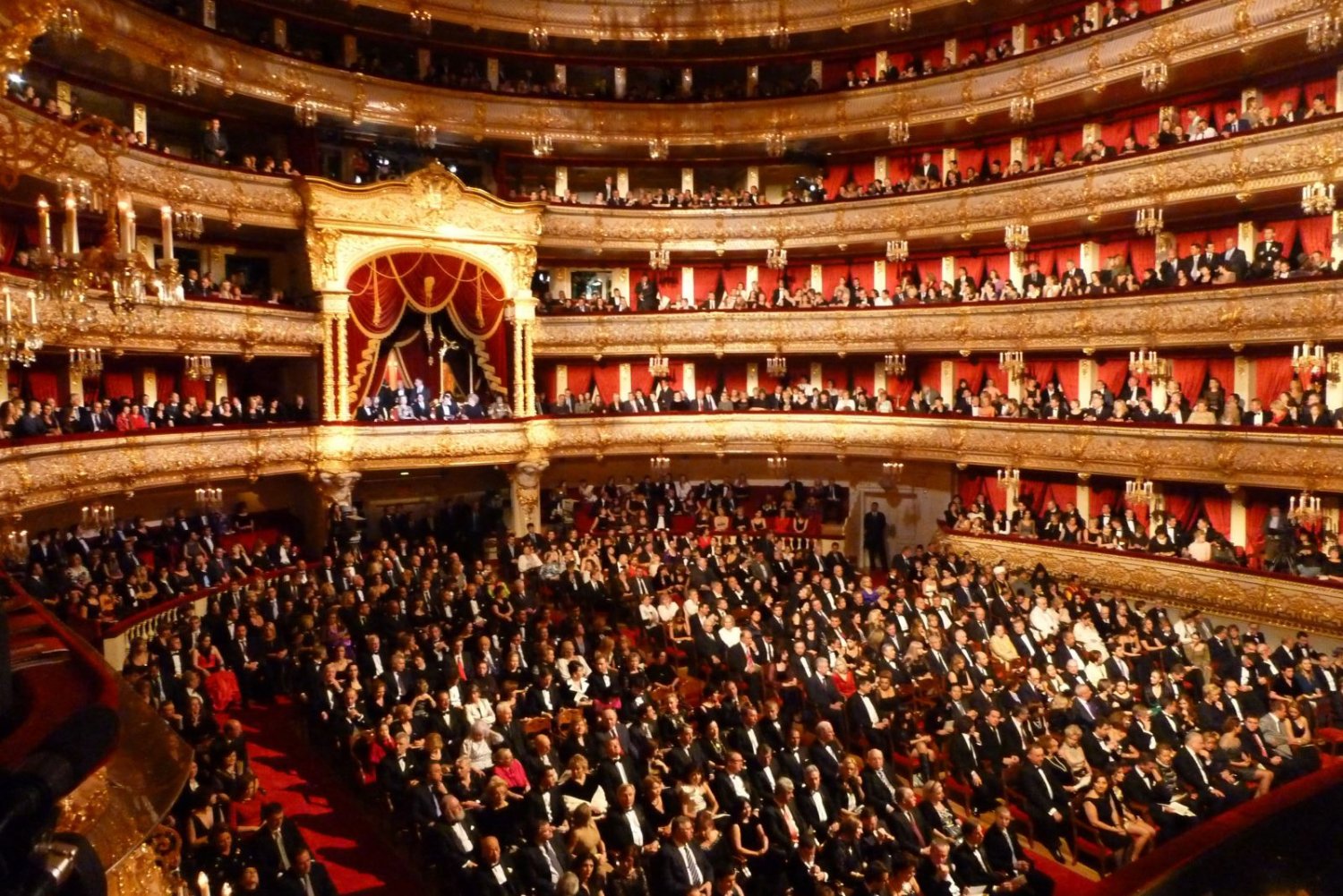 The Bolshoi Theatre is aimed, first and foremost, at a Russian audience and ticket prices are reasonable. About twenty per cent of tickets are sold at a price of 20 roubles! Students of Russian universities can also take advantage of this generous discount. Tickets are sold on the official website and at the box office between 11.00 and 20.00. The Bolshoi's location on Theatre Square is a mere stone's through from the Maly Theatre, the Academic Youth Theatre, the Hotel Metropol and TSUM. It can sometimes be tricky to get hold of tickets to Bolshoi Theatre. If you need any help please do not hesitate to contact us!