Kuskovo
    The Kuskovo estate is an architectural complex in the west of Moscow. It was built in the middle of XVII century in classicism style. It is one of the greatest summer estates, which belonged to the Sheremetev family. They are known for their involvement in charity, so Sheremetevs' servants sincerely loved by them. The estate included three parts: behind-the-pond part with the menagerie, the French garden with ponds and marble sculptures and English garden called "Guy". There was a lot of different pavilions: Grotto, Hermitage, Dutch and Italian houses, which survived until nowadays.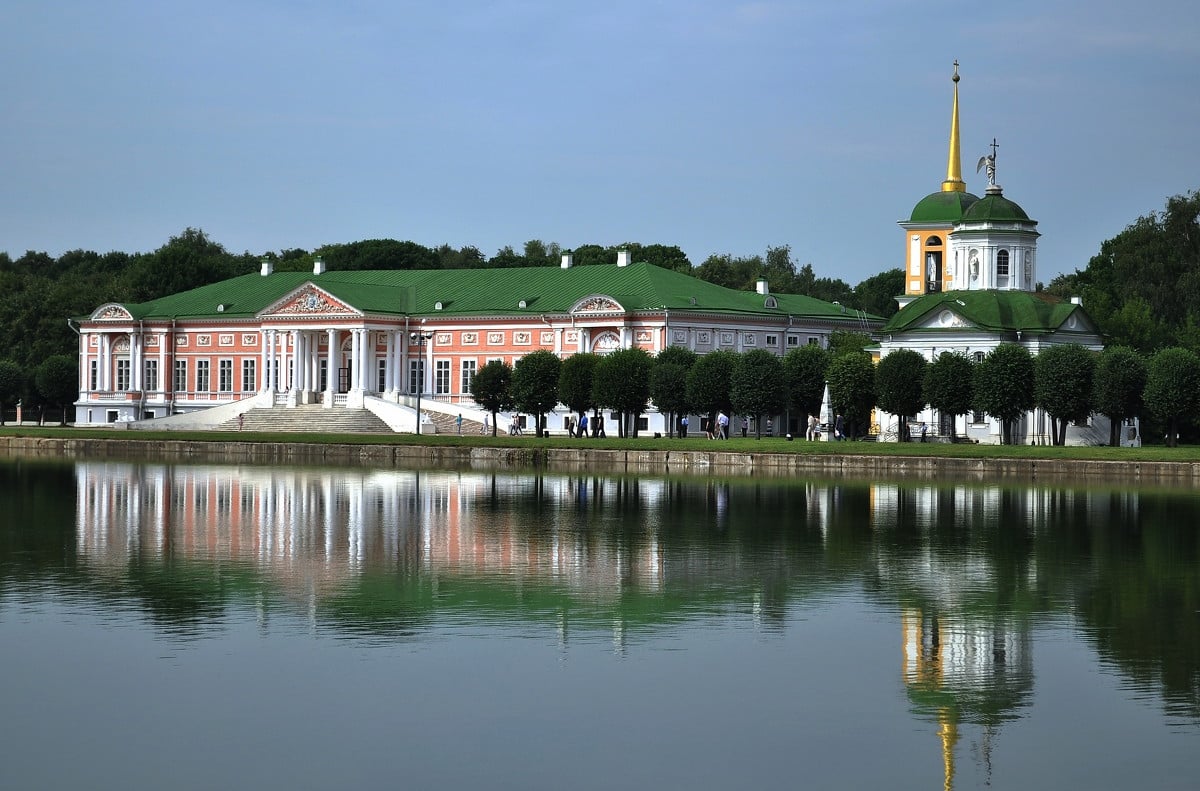 Kuskovo is one of the most impressive architectural complexes in Moscow countryside which features high-class lifestyle and was the example of harmony and rationalism befriended nicely.
    In 1769-75 the main palace was designed by Ch. de Vaya and built by K. Blank. It's a stylish stone building, created in classicism style with baroque elements. The interior has perfect examples of Russian and European art and crafts.
    Another interesting structure is a "Grotto" pavilion, built in 1755-61. It was designed by F. Argunov and is decorated with statues in niches and lion masks above the window. Walls of the pavilion are encrusted with stone and painted glass which symbolizes unity of water and stone elements.
   The Italian house was built in 1754-1755 under supervision of G. Kologrivov. It was used as a palace for a small public function and now is a museum of ancient paintings. The Dutch house was put up at 1749 as the memory of Peter the Great era. It greeted Kuskovo guests behind the gates. In the 18th century it was built at the cost of small pond with carps.
   The Hermitage was built in 1765-66 by K. Blank. This baroque-style pavilion is one of the best monuments of park architecture of the 18th century. It was a private building for the nearest circle of Sheremetev's friends. Even stuff were not allowed to visit the first floor, it was supplied with unique lifting mechanisms.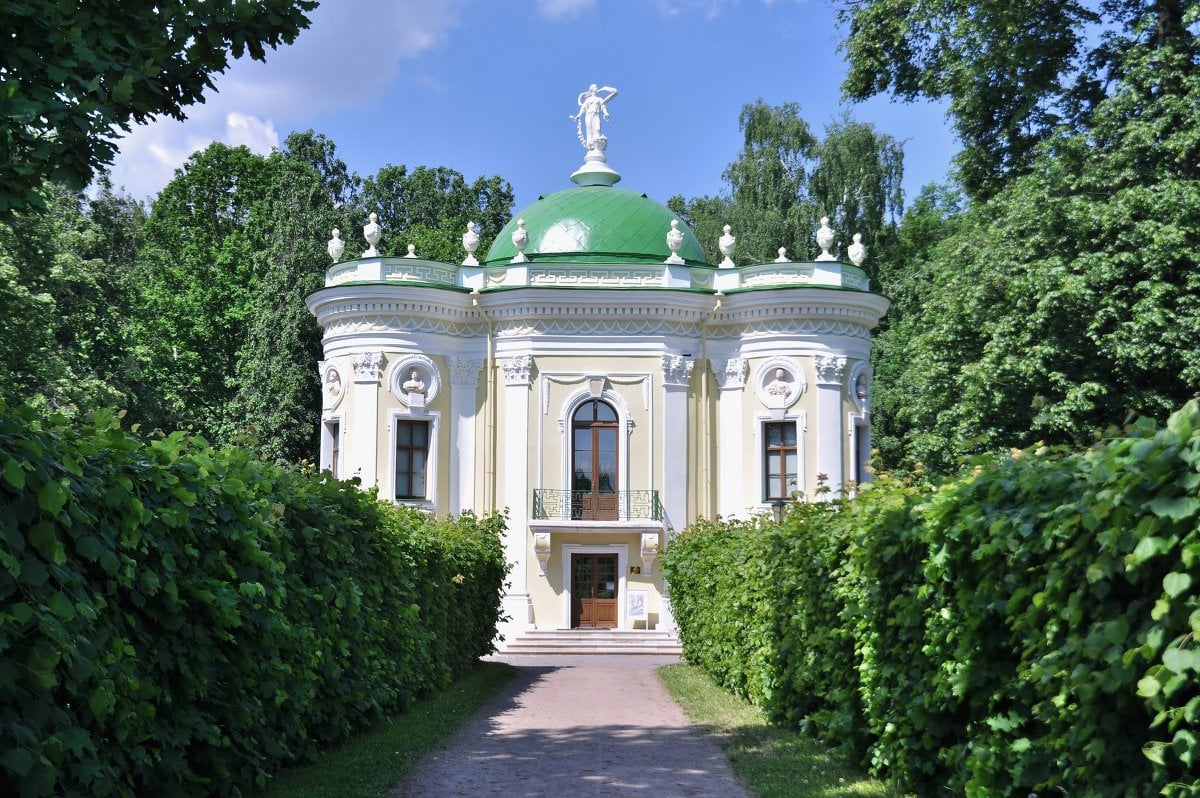 Kuskovo got the museum status in 1919, and in 1938 it was united with the only Ceramics museum. It holds the greatest collection of ceramics and glass exhibits, more than 30 000 items of Russian and foreign crafts, since ancient ages till nowadays.
It's a wonderful park to have a stroll and enjoy the simple magnificence of the estate which has witnessed the blissful moments of high aristocracy life.