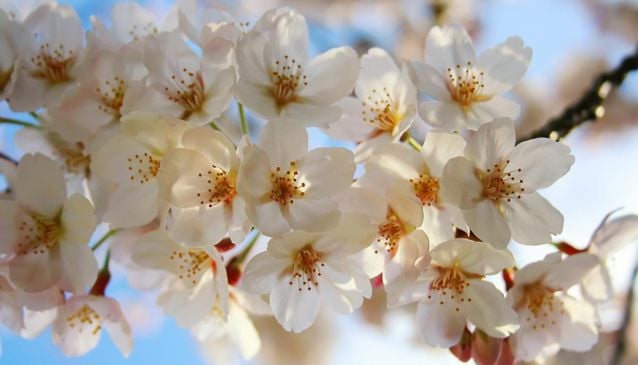 Top 10 things to do in spring in Moscow.
Inspiration
10 ideas for getting the most out of Moscow this spring
Springtime in Moscow is an elusive creature – images of fresh green growth and cheerfully chirping birds may not quite correspond to the snowy reality that is early spring in the capital. When the warm weather does finally arrive, usually sometime in May, it bursts onto the scene accompanied by an impressive explosion of flowers and greenery as if someone had just flicked a mythical season switch.
There's plenty to do while you anxiously await the warm weather, however. My Guide Moscow offers 10 ideas for getting the most out of Moscow this spring.
1. Fill up on pancakes
This year's Maslenitsa pancake festival stretches into the first few days of spring, finishing on March 2. Say farewell to winter with steaming hot bliny served up fresh at Maslenista festivals held all around town in the city's parks and squares.
2. Go vegan for Great Lent
Great Lent runs from March 3 to April 19 and the menus at the city's eateries will be filled with all manner of vegan dishes, from starters to desserts.
3. Congratulate your womenfolk
International Women's Day falls on March 8 – stock up on flowers and boxes of chocolates, you'll be needing them to properly show appreciation to the women in your life.
4. Welcome back the ducks
Some hearty fowls spend the winter in the capital's few remaining ice-free patches of ponds and waterways, but spring sees the flocks return en masse. Head to Gorky Park to catch them readying their nests for this year's batch of duckings.
5. Check out a flower exhibition
Can't wait for the snow to melt? Need a flower fix? Head to the Moscow State University's Aptekarsky Ogorod botanical gardens to relax in a greenhouse full of flowers. The Exotic Winter festival includes the 5th Winter Orchids Festival with more varieties of orchids than you can wave a pair of pruning shears at. It runs through to March 30.
6. Mark the opening of navigation season with a river cruise
The Moscow River usually opens for business sometime in April. Sure, you can always take one of the city's icebreakers year-round, but there's nothing quite like an old-school river-boat trip.
7. Watch the fountains spring back to life
Every year, the city's fountains spurt once again on April 30 (give or take a day). There are many to choose from, but the spectacular collection of fountains at the All-Russia Exhibition Centre is certainly hard to beat when it comes to welcoming the return of the warm weather.
8. Spend May Day in a park
The first of May, or the Day of Spring and Labour as it is now official named, is still a day for mass marches, but if you are looking for something a little more relaxed head to one of the city's parks where more laid-back festivities are to be found.
9. Watch the military parade on Victory Day
May 9 sees Russia celebrate its defeat of Nazi Germany with Victory Day. You'll need some pretty special connections to watch the military parade on Red Square, but you can still watch the tanks roll by on their way to the square if you grab a spot early on Moscow's main street, Tverskaya Ulitsa.
10. Greet the zoo's newest arrivals
The Moscow Zoo turns into a nursery for newborns with the addition of numerous brand-spanking new residents. Head down to greet this year's fresh batch and even get hands on at the petting-zoo section.