Souvenirs
There are many unique and beautiful souvenirs to be found in Russia to take home and give to your family and friends. Many of them have a long and rich history among Russian handicrafts!
Matryoshki or nested dolls are notable for their unique construction and are probably the most sought after Russian souvenir. They are usually a set of wooden dolls which are placed one inside the other. The dolls get smaller and smaller and are said to symbolize the life cycle, with the tiniest doll often being a baby. The design originates from 1890 and the dolls may wear sarafans (long traditional Russian peasant dresses). You can also buy comical matryoshki featuring the faces of famous political leaders or footballers!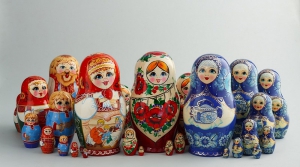 Pavlovo Posad Shawls and Scarves. These shawls and scarves feature fantastic patterns and original designs and will make each woman feel stylish and elegant. They are made from natural 100% wool and are high quality, soft to touch and can be worn on cooler summer evenings or as headwear in colder weather. They are both pretty and practical! Prices for one shawl may range from 1500 to 6000 roubles. Find a design you like and get yourself some Russian style!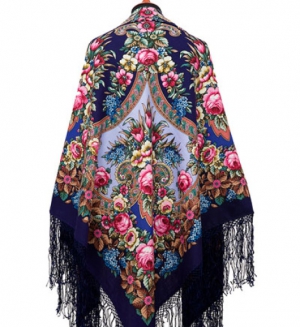 'Ushanka' – Russian Fur Hat. The Russian 'ushanka' is a fur cap with ear flaps. You can tie the flaps on top of your head or under your chin to protect against strong winds and cold. They are usually made from sheepskin, rabbit or muskrat fur. Tough winters, especially in the Russian Arctic made these items of headwear extremely practical and widespread. They used to be a staple part of many Russian uniforms. Now there are many newly designed models that are less military looking and a bit more stylish!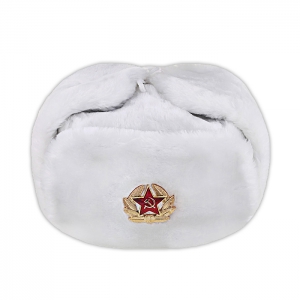 Khokhloma is a handicraft that originates from the second half of the 17th century and predominantly features tableware made from wood and brightly painted in red, black and gold. It features a beautiful floral pattern. There are two main techniques for achieving this effect; red and black colors are painted over the gold or a gold silhouette-like design is painted over a colorful background. You can buy sets of cups, plates and bowls or single items. Why not throw a Russian party at home and invite your guests to try Russian food from traditional Russian tableware!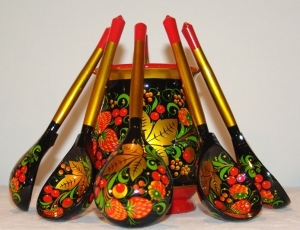 Russian pottery or Gzhel is a souvenir of great cultural signifiance. The pottery features a colored glaze design, typically blue on a white background and features a variety of shapes from rockets to traditional clocks and vases. Gzhel is on a par with Dutch porcelain and other similar crafts, as the patterns illustrate Russian creativeness and are completely unique.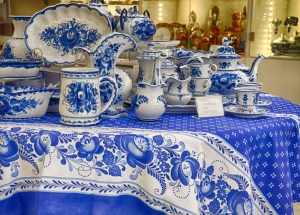 Fedoskino Miniature is a style of lacquer miniature painting on papier-mâché. The striking three-dimensional effect is due to multilayered varnish. They may feature a picturesque still life or a portrait of a beautiful lady. These beautiful boxes make great gifts and look stunning in any style of home. They can be usedto keep jewelleryor other small items. So they are practical as well as lovely to look at!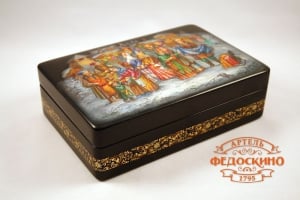 Ural Semi-Precious Stones and Jewellery. Semi-precious stones from the Ural Mountains are used to create stunning Russian jewellery!  Russian has a long and luxurious jewellery tradition. So don't miss your chance to own a necklace, ring, bracelet or earrings made from Ural stones and steeped in tradition!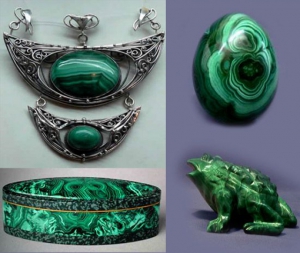 Fancy some retail therapy?!
The most popular places to buy souvenirs are open air markets, for example, on Vorobyovy Gory and Old Arbat Street. The market near the Izmaylovo Park offers the biggest range of souvenirs in Moscow and sits nestled beneath the colourful Kremlin. There are some lovely shops in the centre of the city and in museums but they may have higher prices than elsewhere.
Happy shopping!