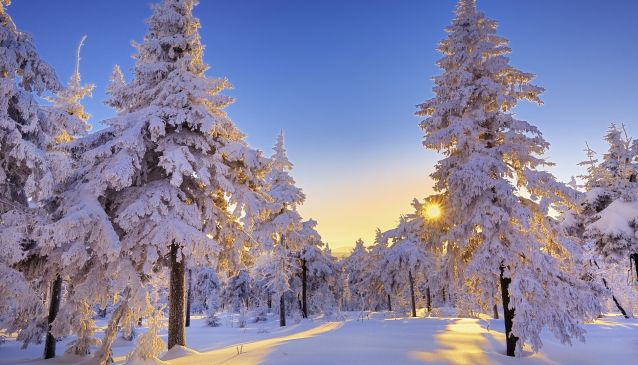 Winter in Moscow
Arts & Culture
Head to Tsaritsino Park, grab an inflatable tube and try Moscow's longest ice slide...
1. Go ice skating in Gorky Park
Strap on your skates and hit the ice at Gorky Park. As last year, the park is offering 18,000 square metres of artificial ice for your skating pleasure. New for this year, however, is a special children's area where the little ones can hone their skills on the ice without fear of being knocked over by inattentive adults.
2. Or take to the ice on Red Square.
The rink may be smaller than at Gorky, but the setting is spectacular. What's more, after your skating session you can sip on a hot chocolate in one of the GUM department store's numerous swish cafes.
3. Ride the slide in Tsaritsino Park
Head to Tsaritsino Park, grab an inflatable tube and try Moscow's longest ice slide – more than 200 metres long. Also Tsaritsino offers a lot of winter activities and of course incredible winter view of the Palace.
4. Take a dip in an ice pool
Dig out your swimming costume and head down to the Serebryany Bor nature reserve for an invigorating swim with the other ice-water enthusiasts commonly known as "walruses". Don't forget your swimming cap – you don't want to catch a cold.
5. Take a river cruise on an ice breaker.
Don't let the Moscow River's layer of ice stop you enjoying a river cruise. The Radisson Royal Moscow's flotilla of ice-breaking pleasure boats will ensure that you can cruise Moscow's waterways regardless of the sub-zero temperatures outside the window.
6. Drink Siberian vodka
Winter is the perfect time for a warming shot or two of chilled vodka. And what better vodka for winter than Siberian vodka. The best choice to do it isthe Expedition restaurant.
7. Bargain hunt at the Christmas fairs
Check out the European-styled Christmas fairs selling sweets and treats galore all around downtown. Best of all, they continue right through the New Year's break.
8. Marvel at the New Year's fireworks display
You don't have to squeeze onto Red Square to catch the capital's New Year's fireworks display – fireworks shows are held all around town. In fact, one of the best viewing vantage points is to be found atop Sparrow Hills on the observation deck overlooking the city.
9. Take the kids to see a Christmas tree
There's plenty of New Year's trees, as they're called in Russia, in the town's squares – but if you want to do something really special, head to a "Yolka" party. Held at various indoor venues, besides the mandatory tree they promise Grandfather Frost (the Russian Father Christmas), his niece Snegurochka the snow maiden, and plenty of fun and games.
10. Warm up at the banya
Steam the chill out of your bones with a session in one of Moscow's saunas, or banyas as they are called in Russia, Varshavskie bani for example. Don't forget to get thoroughly beaten by a bunch of birch twigs – it's a banya tradition.