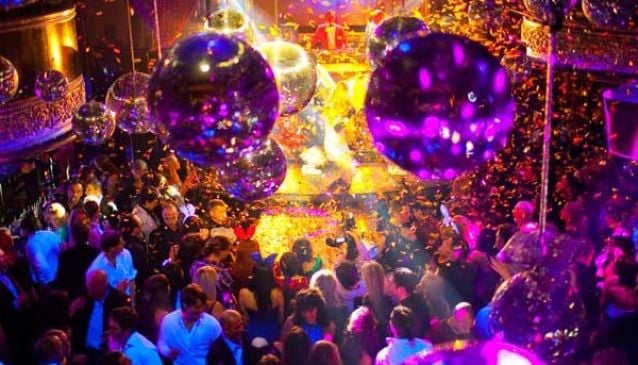 Party it up in Moscow
Inspiration
Unashamedly extravagant, Moscow's nightlife is a scene to behold
Unashamedly extravagant, Moscow's nightlife is a scene to behold. Here a few places to let your hair down and spend some serious cash. Muscovites know how to party. Hardly anything is taboo in the Russian capital and flashy night clubs seem to relentlessly try to outdo each other with outlandish designs and daring concepts. Animals, cages, fountains, pyrotechnics, semi-naked flying dancing girls and everything necessary to draw in the buzzing crowds. We name some of the best places to take all this in.
Once you've finished exploring the astonishing cultural sites it is definitely time to dive into Moscow's seductive, lavish and absolutely enthralling nightlife. Moscow clubs are always bustling with beautiful women, massive lights and pumping house music; the following four clubs offer the finest after dark experience in the city that never sleeps.
1) SoHo Rooms has maintained its status for the past two years as one of Moscow's trendiest restaurant/clubs. That is to say it's one of those rare places where you can dance in the disco room till dawn and then order breakfast by the pool area at 5 a.m. The prices are standard, 7$ import beers and cocktails starting at 14$, but the crowd and set-up are nothing short of impressive.
Address: Savinskaya Naberejnaya 12 Building 9
2) Club Famous is another example of extravagant Russian design. Partying at club Famous is like dancing for hours in the middle a Cirque de Soleil performance, half naked girls dance in cages suspended above your heads, extravagant pyrotechnics explode all around the room, and acrobatics take the stage while a fountain soaks you in water. It may sound like a circus but the difference is that it's in a hidden warehouse, comes with a sushi menu, LED screens and some of Moscow best DJ's. Totally worth it.
Address: Rochdelskaya St. 15
3) If you have tired of the glamour and excess of the aforementioned clubs then Café/club Propaganda might just be your cup of tea. Club Propaganda is a much more simplistic and accessible club where the crowd is less glamorous but at times a great deal more fun. The drink prices are cheaper and the food is tasty. They host rave parties, gay parties an electro club nights.
Address: 17 B Zlatoustinksy St.