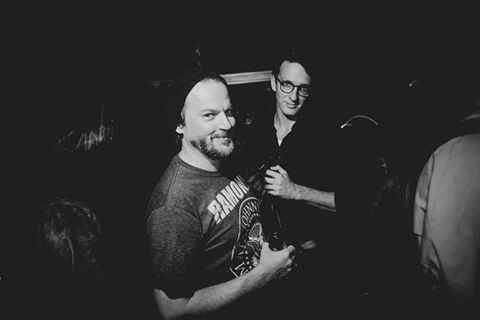 Be yourself no matter what Moscow says!
Moscow
Despite all those globalization processes and theories of "melting pots" and open borders, division and even separation, are what we have been seeing for many centuries. Social inequality was prosperous in the feudal system. But, little has changed since that time. Interestingly, the bigger the city, the more inequality the society experiences. Moscow is not an exception. Millions of us live in the same city, but ones will never meet others, because they belong to different social classes. This formula has been successfully working for a long time in the industry of service and hospitability, luxurious hotels or affordable hostels, Michelin stared restaurants or fast-food cafes, elite night clubs or underground bars. We must always make a choice where to go, but first we must decide who we are and proof our right to be in this or that community. Obviously, someone should have been the first to throw a challenge to such state of affairs, as it couldn't last forever. The time for Moscow's nightlife to change, has finally come.
Chris Helmbrecht, "writer, DJ, promoter, father", as he presents himself on Facebook, came from Germany 13 years ago and worked "at ground zero" of the new nightlife and music culture in the Russian capital. Organizing small parties at friends' flats in the beginning, he soon attracted many visitors of Moscow nightclubs. Everybody wanted to join Chris' secret parties – everybody, no matter where they came from or how much money they had. Today Chris is the Art Director of
Suzuran Bar
, which very much reminds me of a private membership club. It took me about 10 minutes to find it, as I expected to see some bright flashing signboard, which Moscow's clubs usually advertise. But Suzuran doesn't need anything like that, as the true connoisseurs of good music know this place pretty well.
MD:
Chris, what exactly attracts people to Suzuran? Is it the underground music?
Chris Helmbrecht:
It used to be underground. Now it's a bar with good music, not mainstream, plastic music. We play house, techno, whatever. About 70% clubs in Berlin play this kind of music today. It can be called "intelligent music".
MD:
Can we say that Suzuran sets a new trend? It is a place for intelligent people who prefer to spend their time in an informal and warm atmosphere.
Chris Helmbrecht:
That's the point. Every weekend, you can find many businessmen, as well as underground people in our bar. All, who came just for the good music and to relax and enjoy themselves. We don't have a "face control", by the way.
MD:
And no glamour?
Chris Helmbrecht:
You can be glamorous. Here nobody cares. In Moscow we're used to submit to "style requirements": if you are going to an underground bar, you should wear all black, while at the entrance of elite night club I'll get "You can't come in, if you're in sneakers". But hey, I'm the customer, and I leave a lot of money in the club. Why do I have to play by their rules? I mean if you're glamorous, you may feel uncomfortable in an underground place or vice versa. But, not here. You can come as you like and be who you want to be. Just yourself.
MD:
Besides music culture, any bar or club is a business, at first. How do you manage to run the business by your own rules?
Chris Helmbrecht:
I have a formula, which works successfully: 60% "normal" people and 40% "money" people. This is, how "Cookies", one of Berlin's best house music clubs, operates since over 10 years successfully.
MD:
How did you get into this?
Chris Helmbrecht:
Well, originally I am a true underground guy. I've been into hip-hop at first, then into punk-rock. I am skateboarding, snowboarding. It was always a problem for me to accept the mainstream… I'm djing since I am 16 years old and since I am 20, I am organizing parties. My first party in Moscow, happened about 10 years ago in an penthouse of my friend. Surprisingly it was a big success and people were getting crazy about it. I remember the police came and finished our second one. Everyone thought, I 've been arrested, while I negotiated the bribe for over an hour. Different people attended my parties: from students, foreigners, lawyers to really rich guys. But soon the "men in black" came and told me: "You know, the clubs are missing their guests. They won't look at this much longer." They offered me to go to the clubs and make my parties there as a promoter. I started at the legendary Solyanka, later in Soho Rooms, followed by many famous clubs. It was successful and made good money with it. But this year, starting from May, the crisis hit us as well. So I said to myself, if I don't make money with this anymore, I might as well go back into the underground and do what I really like – to play the music I like. That's how I've got to Suzuran. Oh, let me introduce Alexey Komarov, our bartender.
Alexey Komarov:
Previously 2 or 3 persons might dance here. But now, on weekends, when the whole bar is full, dancing and people are getting crazy. It's simply amazing!
MD:
I know about your 7 sins. I mean the cocktails, of course. Which one do people like most?
Alexey Komarov: "
Gula", definitely! It's a long cocktail with pisco, apperol, pineapple and passionfruit. Our "Drunk Fury" has been nominated as one of 25 best cocktails with vermouth. The author of the best cocktail will go to New York and present it there.
Chris Helmbrecht:
I think the most important thing in Suzuran is that the staff cares about you, cares that you feel good, that you feel yourself at home. We are talking with our guests. They are our friends and we want to make them comfortable.
Alexey:
I know many bartenders who give themselves up to mixology and completely forget about the people who come to their bars. I truly love this bar. I work here and I treat it like my offspring. I feel really sad if something goes wrong here.
MD:
The right attitude is what makes Suzuran different.