Money
Exchange
The Russian Rouble (Rub) is the official currency in Russia and all prices are stipulated in roubles.  The notes of 50, 100, 500, 1 000 and 5 000 roubles and the coins of 1, 2, 5 and 10 roubles circulate in the market. The Euro and US Dollar are the most exchangeable currencies in Moscow and can be exchanged in every exchange office in the city, they can be recognized by the electronic panels with sign of the US Dollar ($) and Euro (€). Other major currencies could be exchanged in bank, but it is recommended to have Euros and US Dollars as these are widely accepted and easily changed. Do not exchange your cash in any other places as you can be scammed. Please find Rouble exchange rates here.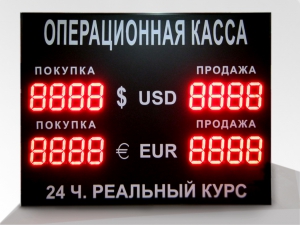 ATM
You can withdraw cash at any cash machine but it is recommended to do that at the ATMs of international banks (Citibank, Raiffeisenbank or UniCredit bank) or major Russian ones ( Sberbank, Alfa bank, VTB24). All cash machines are equipped with English menu and it would be wise to use those ones which are located in banks, hotels and other secure places. To find a cash machine you should look for БАНКОМАТ sign which means cash machine in Russian.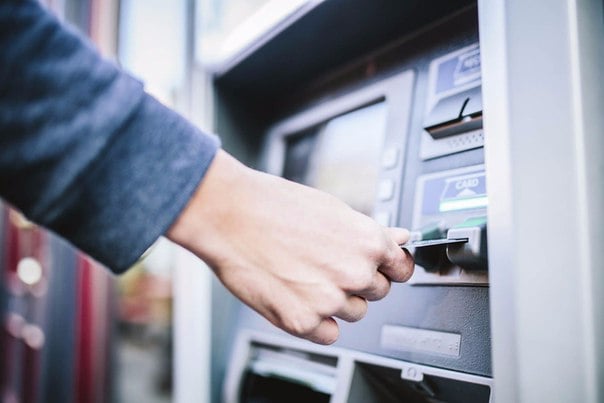 Credit cards
In any case, it is not a problem to pay by Visa or MasterCard in Moscow, almost all restaurants, cafes, supermarkets and pharmacies accept these cards, American Express and Diners Club are not so widely accepted and payment can be refused. It is strongly recommended to have some cash (7000 Rub approximate 110 USD) for small expenses such as public transportation. Tips in Russia have to be paid in cash also because credit card payment facilities do not allow put higher amount then an actual bill. The acceptable rate of the tips varies from 10% to 15% and, of course, it depends on the quality of provided service.