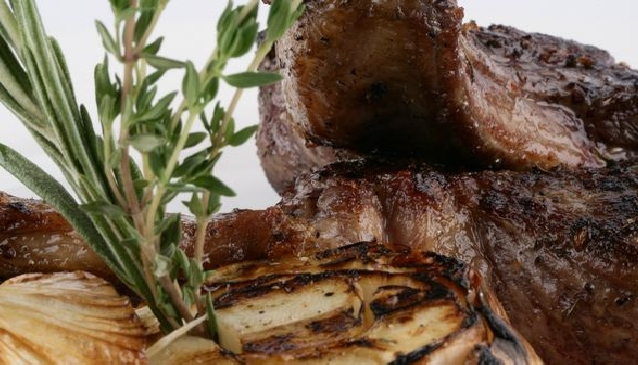 Raised Steaks
Food & Drink
The most expensive steak on the menu is worth every single rouble.
On 5 March 1946, Winston Churchill gave his famous 'Sinews of Peace' speech, in which he declared the descent of an Iron Curtain between Eastern and Western Europe. It wasn't the first time a divide between the two sides of the continent had been identified, and it wouldn't be the last. Russia has always been justifiably proud of its rich cultural heritage, and a history tainted by difficult relations with its western neighbours has only served to make the retention of Russian independence ever more important.
But more than half a century later, the political world map has evolved; hostilities have disintegrated, bonds have grown, and the Iron Curtain has been drawn back. Today, Moscow and St. Petersburg are as cosmopolitan as any of the world's leading cities, combining the present with the future and a lovingly-preserved past to create a rare dynamism and depth that is influenced as much by cultures from the rest of the world as it is by its own heritage.
This is why Chicago Prime Steakhouse can be found on Strastnoy Boulevard in Russia's capital, heart of the Moscow restaurants scene, despite being thousands of kilometres from America's Windy City. Billed as an authentic American steak restaurant experience, it is here that Muscovites come when they want to masticate over the kind of meat that drains saliva glands and produces facial expressions that could be slotted straight into a blue movie.
You can tell a lot about a restaurant from the wine glasses it uses; Chicago Prime's are delicate, refined and full-bodied, comfortable in the hand and focussed solely on the enhancement of their contents. Similarly, the restaurant itself takes great pride in its service and presentation, making sure its customers are comfortable but not overwhelmed, and therefore free to savour the flavours wrapped within their meals.
And boy should the flavours be savoured.
If you place your finger on the menu where it says Dry Aged Black Angus Beef (35 Days), Rib Eye Steak, the next time you see the waiter he'll be carrying a hunk of richly darkened meat the size of a Bible, placed beside an entire bulb of liquefied garlic and glistening seductively with the slow ooze of flavoursome juices. It's the most expensive steak on the menu, and it's worth every single rouble.
Indeed, just about everything on the menu is worthy of your roubles – prime beef fillet that squats on a raft of asparagus, tangled tubes of macaroni clutching thick chunks of lobster, crunchy fries sprinkled with truffle and parmesan – all served with a selection of four salts and laid upon a creaseless white tablecloth that begs to be tarnished with a wayward glug of mustard.
The whole lot can be washed down with a baffling array of cocktails that have names like Hang Thyme and Shot in the Dark – the kind you can only choose through closed eyes and random finger jabs – each concocted expertly and presented with artistic flare. Alternatively, the restaurant has a superb wine list, and a selection of whiskeys that is nothing short of dazzling. All in all, it's enough to make you forget you're in Moscow, or, in fact, where you are altogether.
Ultimately, Chicago Prime Steakhouse cares about its customers in the same way that it cares about its food, maintaining an attention to detail that ensures no stomach leaves feeling unsatisfied. But this is a restaurant that is about more than just great food; it is a marker of how far Russia has developed in the past couple of decades, and how it is blossoming into a true global city. Indeed, the sinews in Churchill's speech are about as evident today as they are in Chicago Prime's steak.
To find about more about Chicago Prime Steakhouse, visit them at www.chicagoprime.ru.