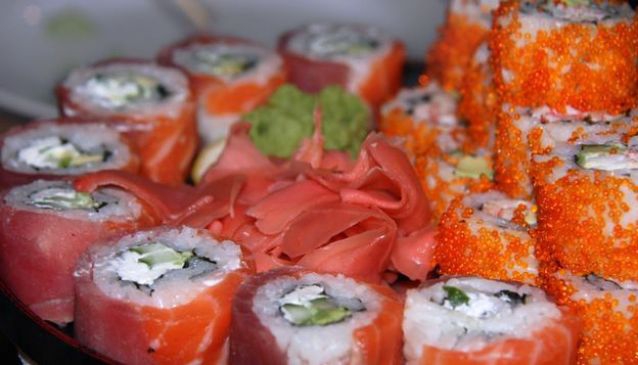 Pass the Hookah
Food & Drink
At once it is spectacular and beguiling, cosy and curious, and altogether charming.
When Tasha, our local expert in Moscow, told me I was to try hookah upon my visit to her city, my response lay somewhere between disbelief and panic. How would I explain that where I'm from, hookah isn't generally something tourists – nor most locals – dabble in, or the difficulty I'd have justifying the expense to my bosses?
Thankfully, before I blurted something regrettable, I learnt that hookah in Russia is completely different to England's phonetic equivalent, and no act of promiscuity would need to take place for me to sample one of Moscow's most popular recreations. It was thus that I stepped foot inside Boyarskiy Restaurant, free from trepidation but otherwise struggling to process my surroundings.
If it's not the fountain that strikes you, glistening like ice and lit vibrantly with spotlights of colour, it'll be the stuffed animals scaling the walls in a frozen crouch, or the gently swaying palm plants, or the small alpine huts that contain karaoke machines. At once it is spectacular and beguiling, cosy and curious, and altogether charming.
Boyarskiy's menu is vast – the kind you could pass off as a university dissertation – encompassing Mediterranean, Caucasian, Uzbek, Turkmen and Japanese cuisines, along with a whole lot more. Traditional Russian dishes are, of course, in abundance; I acquainted my delicate Western palate with beef tongue, before making a prompt vow to give vegetarianism renewed consideration. Vodka, served in a dainty vase alongside two shot glasses, washed everything down.
The hookah hall in which we sat is neither inside nor out (something close to a covered atrium), exuding a calm atmosphere that stands in sharp contrast to the throbbing function room at the restaurant's hub, where belly dancers thrust their way from table to table, immersed in an almighty musical thrum. On another day we might have seen a live band, a wedding party, a circus performance or even a firework display, demonstrating just how versatile a venue Boyarskiy is for celebrations of any kind.
The food was delicious: two quails on a flat bread bed, accompanied by a tangy pomegranate salad and wholly offset by a mountain of Sushi that would feed an army. In case our stomachs hadn't already been stretched to a size that comes with its own gravitational pull, two tiers of watermelon – particularly succulent at that time of year (September) – were placed in front of us. In short, it was a formidable meal.
There's a man who works at Boyarskiy whose job it is to prepare hookah, a contraption that produces flavoured tobacco smoke, and it was he who eventually announced himself at our table with the belly gargle of a water pipe. His lungs are sufficiently billowy that he can induce the dense vapour into the pipe, and resilient enough to withstand the initial crude puffs that would be unpleasant for anyone else to inhale. Once finished, he hands the pipe over and invites you to get outrageously giddy by taking the smoke into your own lungs.
The effect is disarming and sudden. It is as if you've stood up too quickly and someone has paused the feeling, upturning your senses and inverting your thoughts. In another setting, it might be a cause for disconcertment, but in Boyarskiy it somehow feels right. What began the evening a muddle now made sense; the stuffed animals were interesting and cute, the alpine huts cosy, and the swaying palm plants playful in their mimicking of my own induced lilt.
Most worryingly of all, the karaoke booths suddenly looked like a tempting way to conclude the evening.