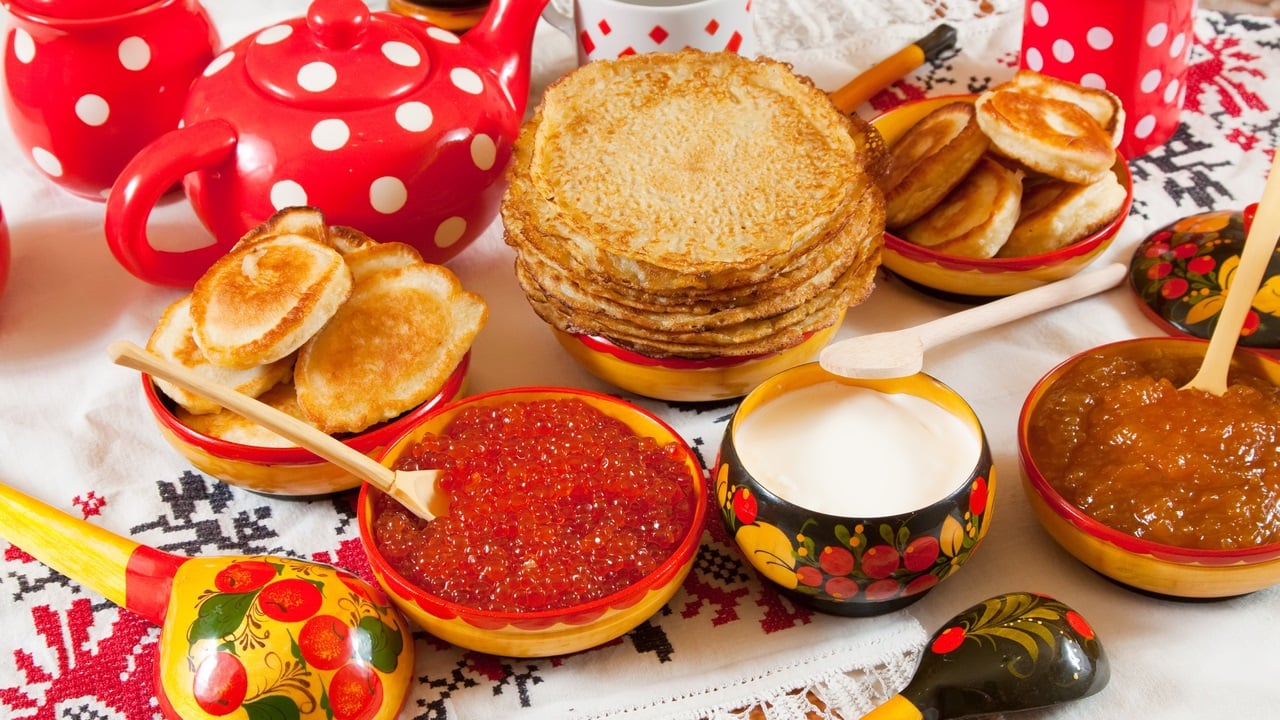 Food and Fun: Celebrate Maslenitsa the Russian way
Moscow
Written by Daria Fomina
Maslenitsa is easily one of Russia's favorite holidays, after New Year of course. This year Maslenitsa festivities in Moscow begin as early as February 20, so if you feel like eating some authentic pancakes after a crossfit challenge and a photoshoot with Kazimir Malevich, look no further. We've put together a list of places where you can celebrate Maslenitsa the Russian way or simply have a great time.

Some History First
Seven days of gluttony and fun, also known as "pancake week" or "butter week", make for an exciting blend of pagan and Christian traditions that go back to the 2nd century A.D. Like many ancient holidays, it has several origin theories, most of which agree on its spring-welcoming purpose. For Orthodox Christians Maslenitsa is the last week before the Great Lent, they call it "meatless week", as no meat is allowed on the table, unlike dairy, eggs and sweets.
It's all about Pancakes
Blini pancakes, the cornerstone of Russia's pancake week, in fact have much more in common with crepes, than American pancakes. The legend has it, round golden pancakes symbolize the Sun with its warmth end energy. This year in 18 Moscow parks and the city center pancake stalls will aboud. Want to learn how to cook authentic Russian bini? For cooking classes you should go to
New Arbat
,
Novopushkinsky square
, Tverskaya and
Manezhnaya squares
. The latter is currently dominated by the 8-meter-high ice sculpture "Tzar-Maslenitsa" and offers an unparalleled variety of traditional Russian food: here on Manezhnaya square you can try pancakes with pike caviar, poultry or sweet toppings and lots of traditional Russian bakery. Free cooking classes start on February 17:
from 3pm to 7pm on weekdays and 12pm to 7pm
on weekends you can learn to cook and subsequently try pancakes from all over the world: from Asian spring-rolls, to french crepes to Abkhazian pancakes. Forget you diet - solar energy you consume with the pancakes totally justifies the carbs.
Come Out and Play
But Maslenitsa is not just about the food, since the old days it's been the time for fun and games. Outdoor games, sleigh rides, wall-on-wall fist fights were supposedly meant to speed up the arrival of spring. If you want to validate this theory, go to
Ploshchad Revolyutsii
.
From 3pm to 8pm on weekdays and 12pm to 8pm
on weekends here you can play traditional Russian games, attend arts & crafts workshops, watch various performances, help making Maslenitsa effigies, take a photo with Winter and Spring and choose from over 120 kinds of pancakes, which include blue and white pancakes, pancake rolls and layered crepe cakes.
Every day between
12pm and 8pm on
Tverskoy boulevard
you can participate in cheese relay race and roll gigantic blocks of cheese, or watch a
4pm puppet show "Fairy Tales of Winter Maid"
. On February 23, which happens to be the Defender of the Fatherland Day you can test your integrity in crossfit challenge, and then treat yourself to stakes and some more pancakes.
Wake up the Bear
Ancient Russians considered bears ambassadors of spring, since they were the first ones to feel it coming and during the pancake week would bring them pancake offerings, as a way to greet spring. If that's something you'd like to know more about, come to
Tverskaya square
on any day between
11am and 8pm
and play a traditional Russian game "wake up the bear". Then stay for a crafts workshop and make your own Maslenitsa doll. And then have some more pancakes of course - here they cook buckwheat pancakes with a variety of toppings.
If you need some food for thought,
New Arbat
is the place for you: there you can learn more about the 20th century art, visit a book fair, see two-meter high figure of famous artists or make your own costume for Maslenitsa carnival.
And if you want to witness a Guinness record being set, go to
Muzeon park
on F
ebruary 26
, where they're going to throw world's biggest pancake feast and bake over 10 thousand pancakes.