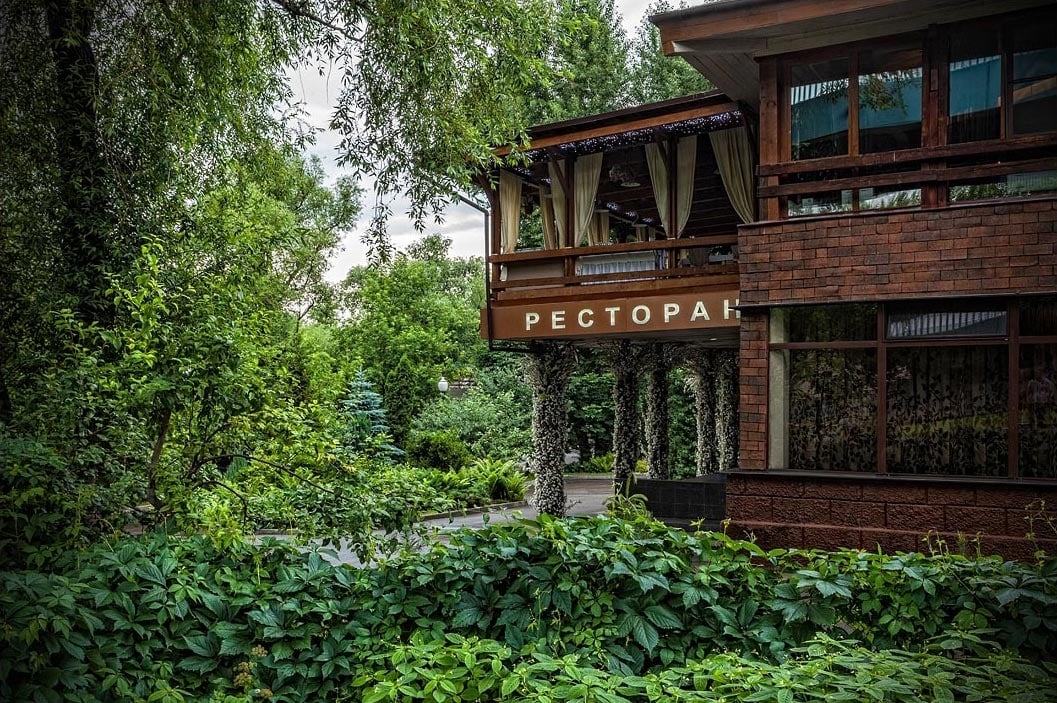 Delicious Gorky Park: where to refuel, recharge and relax
Family Fun Food & Drink
Over the past few years Moscow's favorite park has become more than just a place of leisure and sport. It now boasts an impressive selection of eateries that suit any budget, taste and relaxation style. My Guide presents a guide to the yummiest and coolest joints in Gorky Park.
Ostrovok
Kid-friendly by day, youth-orientated by night -
Ostrovok
is deliciously suitable for any occasion. The cafe is located right by the Golitsyn Pond and has a spacious terrace where the hungry and thirsty can enjoy an impressive menu of contemporary Russian and European favorites with a view of the pond, swans and cute couples in paddleboats! The kitchen is extremely picky about the ingredients that go into the food so only the freshest produce makes it onto your plate. If you're out of luck and can't get a table - not to worry: Ostrovok has a little stand where you can grab a burger or pastry and a lemonade or coffee to go. And something both adults and kids can enjoy: a bunch of adorable bunnies hopping around a little caged off territory just at the back of the cafe.
La Boule
This petanque cafe was founded by a Russo-French duo that just wanted to bring a no frills French vibe to the park for them to enjoy together with their friends. This is a place where Moscow's young, hip and trendy culture vultures sip on democratically priced European wines or homemade ciders from a plastic cup, refuel with a generous portion of hummus, crunchy arancini or turkey croissant with homemade green aioli, groove to cool electronic tunes or live concerts and, of course, play a game of petanque if they so choose. Don't know how to play petanque? Not to fret: an on-site coach will show you the ropes (or rather the boules). In true European fashion, this year La Boule's patrons can also have a Sunday brunch or buy a picnic basket full of goodies to savor on the lawn.
Vremena Goda
Somewhat of an establishment in the park,
Vremena Goda
has occupied a large wooden dacha-style house just by Golitsynsky Pond for over 24 years and served several generations of Muscovites. The menu boasts the kinds of dishes that the Tsars feasted upon so if you're after a royal Russian culinary experience head here. A guarantee of quality is the head chef Alexey Pankov, who in the past fed the entire Ministry of Foreign Affairs and practiced his craft at the famous Godunov restaurant. In addition to the pleasant upstairs veranda, this year Vremena Goda also has several terraces under a leafy shade dotted around the premises to enjoy your dining experience al fresco.
Prawns
A street food joint with a cafe vibe,
Prawns
offers you front row tickets to the wonderful view that is the Luzhniki Stadium. Nestled away in the heart of Vorobyevy Gory, Prawns is a great place to grab a delectably filling crab burger (with a mouthwatering signature sauce) if you find that you've wondered really far from the main entrance of Gorky Park or you simply need to refuel after a long bike ride. It's the perfect spot to grab some decently priced street food with a frutti di mare inclination (prawns, burgers, salads), lay back on one of the riverfront lounge chairs with drink in hand and watch the cruise boats go by while laidback tunes play gently in the background. Prawns has a younger, more relaxed atmosphere to it but it is also a favorite for corporate parties and even weddings!
Paella House
This unassuming little street food stand (a few minutes walk away from Andreyevsky Bridge) does paella like they do in Spain: a big cauldron filled with all kinds of seafood goodness is out on show so you can see the paella being made right in front of you. Wash it down with some zesty homemade lemonade. This is more of a to-go place though there are a few benches next to the little hut where you can savor the food and the view.
8Oz/Lebedinoe Ozero
Lebedinoe Ozero
was one of the first places to open up after the park's renovation and offers an absolutely tranquil setting right with a terrace right on Golitsynsky Pond, which gives more of a hidden beachside hut atmosphere thanks to rustic wooden furniture from Thailand, a tiki torch lighted walkway, bright fabrics and pillows and even a small swimming pool. But in the evenings it can get pretty pumping, especially on weekends. The food is mainly Thai fusion. Right next door the owners opened up 8Oz, a more relaxed place for the hipster types that serves up pizzas straight from the wooden grill and yummy cocktails. It's also got a lakeside terrace and DJs to get the crowd going on weekends.