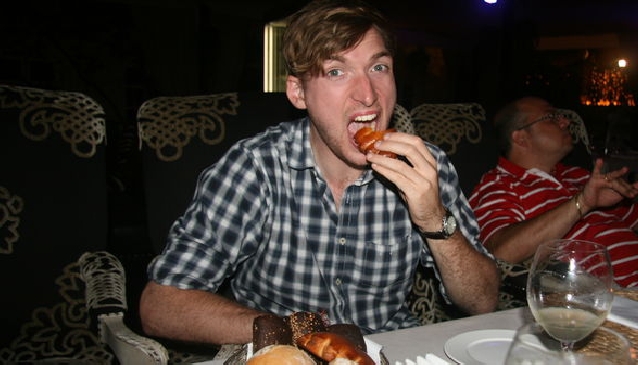 A Rich Russian Repast
Food & Drink
Russia does have an array of dishes that should be sought out by anyone visiting the country
For those without the inclination or will to search, finding Russian cuisine in Moscow can be a difficult task. It's not so much that Muscovites have relinquished their culinary roots, but rather that they have opened their mouths and minds to flavours from the rest of the world. Yet Russia does have an array of dishes - a very rich array of dishes – that should be sought and savoured by anyone visiting the country.
And there are few more spectacular places to try those foods than Gusyatnikoff, a restaurant that takes the idea of decadent dining to an entirely new level. It represents the realisation of an ambitious dream held by restaurateur Arkady Novikov, who has transformed a glorious mansion built between the 18th and 19th centuries into a gastronomic establishment that presents period features within a modern façade, in such a way that you wouldn't think twice about sitting beside Vladimir Putin and Tsar Alexander I at the same table and time.
It's difficult not to feel overwhelmed upon entering Gusyatnikoff. It swamps one's vision with plush, over-sized furniture, elaborate, swathing drapes, and clusters of suspended fairy lights that cast their sombre yet animate glow onto the surrounding dining areas. Venture further and you'll discover rooms of ineffable bombast, presided over by glittering chandeliers and filled with expansive tables whose cloths have been ironed in situ to betray not a hint of imperfection. Altogether, it falls somewhere between a royal palace and a Russian adaptation of Alice in Wonderland.
A glance at the menu reveals it to be loyal to Russian cuisine, and while pig fat and calf's brains are a tempting option, My Guide Moscow would recommend starting with Borodinsky bread instead. Said to have originated in the seminal year of 1812, around the same time as the building that Gusyatnikoff occupies, this rye bread can be distinguished by the use of coriander seeds and a strong infusion of aniseed, which leaves a pleasantly bitter after-taste once the stale and aromatic bread has been swallowed.
The restaurant's sturgeon soup is the perfect complement to the dryness of Borodinsky bread, and comes replete with enough floating substance to banish any pressing hunger gripes. It is also served with a couple of dainty cabbage pasties, and, for those whose intrigue outweighs their judgement, a shot of horseradish vodka which has been designed specifically to contort the face of anyone who lets it pass their lips.
There are a number of dishes Russian diners may traditionally have chosen to smother the intense burn left by the horseradish vodka. Surprisingly, beef stroganoff was probably not one of them, for its history stretches little further than midway through the Franco-influenced 1800s. Rabbit cutlets, on the other hand, shaped into patties and steamed so that the finished product is as succulent and flavoursome as possible, would have been a far more common choice, and should remain so if the version produced by Gusyatnikoff is anything to go by.
In fact, any of the dishes produced at this restaurant should be held as a testament to Russian cuisine, and cherished by a country for which the retention of culture is becoming ever more important. Indeed, as the proliferation of international restaurants continues to envelop Moscow's culinary scene, it is vitally important that places like Gusyatnikoff are celebrated and, as a consequence, propagated.