Taxi
There are two ways how to get a ride in Moscow. A first one is to order licensed taxi. In Moscow there are taxi companies for any budget, you can get a Rolls Royce Phantom for RUB 15000 (USD 250) or an economy car for RUB 650 (USD 10) per hour. Please be aware that the lead time for car delivery can take up to one hour. Also lack of English speaking operators is a problem but you always can find the list of the bilingual taxi companies for your budget and need in our Service category (Moscow Taxi).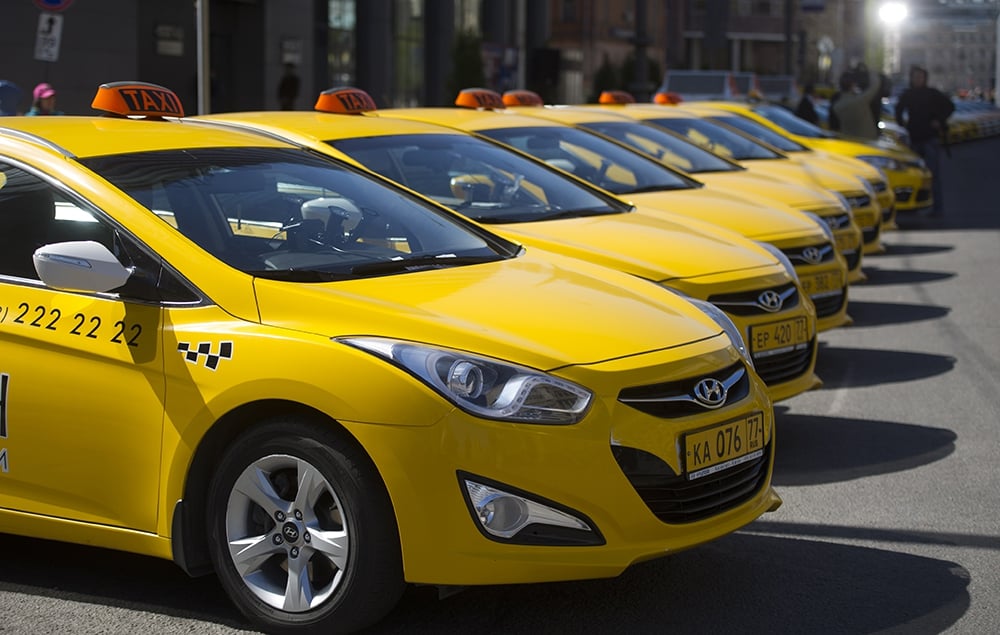 A second way to get a ride is hitchhiking - any time of the day or night you can get a ride by passing car. This tradition came from the old Soviet times, when ordinary Russians wanted to earn some extra money, thus they used this taxi service. Even now, it still is one of the transportation options in the city. These days, more and more immigrants from Central Asia run this business. If you decide to hitchhike there is just one problem- sometimes these guys do not know how to get to required location and it could be a perfect bargaining tool to get lower ride price if you are familiar with directions. But such kind of get a taxi is not very safety today. 
For your convinience have a mobile application GetTaxi or Uber and you will get your car very soon, 10 - 20 minutes after your order.