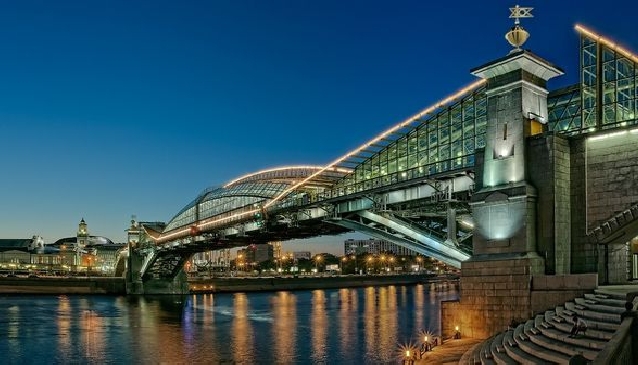 R is for Reliable
Retreats & Relaxation
Radisson places great focus on driving quality and comfort up
The experts tell us not to do it. They say it's bad for our health. Apparently it makes us fat, and gives us little mountains on our skin that explode with white puss when squeezed between a thumb and forefinger. Some even say it's unethical, and that we shouldn't be pumping money and encouragement into the global monster.
So why, exactly, do we keep going back to McDonald's?
The obvious answer lies within the phrase 'fast food'; McDonald's is convenient, it is quick, and, frankly, it tastes good. Dig a little deeper, however, and you'll find that the continued success of restaurants like this is actually down to familiarity and trust; consumers know what to expect when they walk beneath the golden arches, and it turns out this is something they value.
It is for the very same reason that you can book a room at the Radisson Slavyanskaya Hotel in Moscow with absolute assurance, knowing that you will the recipient of exemplary service, and that your stay will go beyond satisfactory. You can also be sure that you won't be nudged any further along the road to obesity, and that you're unlikely to wake up in the morning with a face that looks like a birds-eye view of the Alps.
Beyond this, there are two important differences between McDonald's and Radisson. The first is that McDonald's is a restaurant, Radisson is a hotel. The second is that McDonald's places great focus upon driving prices down, while Radisson places great focus on driving quality and comfort up.
One of the most impressive illustrations of this is the plush foyer that you'll invariably find in any Radisson branch. There's no need for the floor to be that polished, for the huddles of sofas and armchairs to be that voluptuous, or for the water fountains to dance that mercurially in the moods cast by kaleidoscopic up-lights. But they all contribute to a feeling of mild opulence that draws paupers like me in just to have a look around and feel swanky for a moment.
The only real difference from one Radisson to the next is location, and this is where the Slavyanskaya Hotel in Moscow truly excels. Perched on the banks of the Moskva River, across from the striking glass eminence of Crystal Bridge, the views afforded from the hotel's rooms take in the full breadth of Moscow's imperious skyline. What's more, the city's most popular sites – the Kremlin, St. Basil's, Cathedral of Christ the Saviour – are within spitting distance (though it's unadvisable to actually spit on them).
All consumers really want from a hotel is a comfortable bed and a decent night's sleep; they don't want to receive any surprises that aren't announced in the same sentence as the words 'upgrade' and 'bubbly'. This is why it's impossible to describe any of the hotels beneath the Radisson umbrella as anything less than excellent; it's not just a room you're paying for, it's peace of mind.