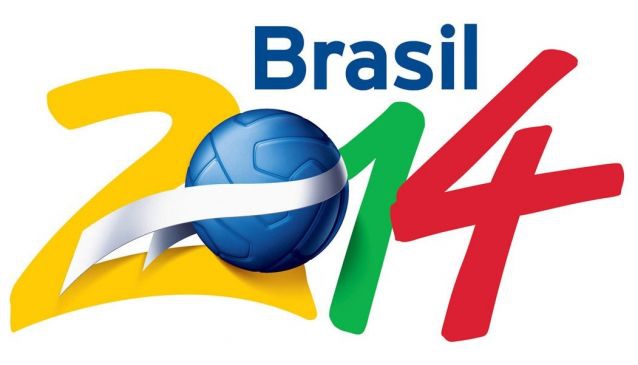 Football's 2014 FIFA World Cup
Sports
Moscow's bars and restaurants are joining the excitement with live telecasts plus special offers
As football's 2014 FIFA World Cup kicks off in Brazil on June 12, Moscow's bars and restaurants are joining the excitement with live telecasts plus special offers for fans to enjoy while they watch. The World Cup runs through July 13, meaning a full month of football madness is ahead of us.
The Scots are known for their love of football, and Scottish whisky bar Lawson's is no exception. Keep hunger at bay with the "Fans' Favourite Dishes" menu, maintain high spirits with shots styled after different regions of Brazil, listen to live commentary by renowned sports journalist Roman Guttsait, play table football or games on the Xbox-360, and try your luck at the totalisator.
Free beer is on offer at some venues, but of course under special conditions. Long Island Bar promises a free beer to whoever cheers loudest during each game. Ragout on Olimpiisky Prospekt will give a free mug of AmberWeiss to members who show their club card.
Some venues are putting an emphasis on cuisine, such as Chelsea Gastropub, which has prepared a special menu of spicy food to help fans feel the atmosphere from the stadiums in hot sunny Brazil: barbecued chicken wings with spicy sauce, and beef or turkey burger with jalapeno pepper, among other dishes.
Other places to watch the World Cup football matches live on screen include Night Flight, Scandinavia, Hachapuri, Old Betty, Whisky Rooms, La Cantina, and The Library Bar in the Mercure Hotel at Paveletskaya.
Moscow is seven hours ahead of host cities such as Rio de Janeiro, Brasilia and Sao Paulo, so the live telecasts of World Cup football matches will be in the evening and late at night for viewers in the Russian capital. This means that the opening match between Brazil and Croatia (which is scheduled for 5 pm on Thursday, June 12, according to Brazilian time) will be at midnight on Thursday night (or Friday morning) for viewers in the Russian capital. On other nights there will be matches starting between 8 pm and 5 am by Moscow time (see the full schedule at http://www.fifa.com/worldcup/matches/index.html). The final on July 13 starts at the relatively early hour of 11 pm for local viewers, so don't miss it!