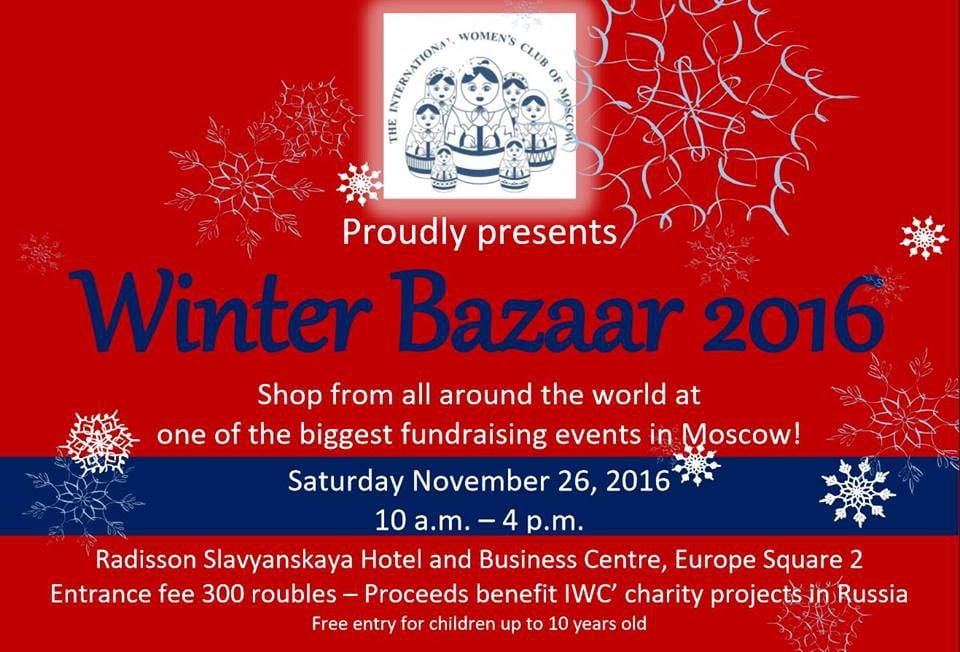 Event Details
The annual Winter Bazaar is the IWC's largest fundraising event. The proceeds benefit the IWC's charity projects in Russia.

Embassies from all over the world sell their traditional products and food, and many of them lend their country's musicians, dancers and other performers for the event's cultural program. Local and foreign visitors enjoy the warm atmosphere, wander the halls of the Winter Bazaar and discover exotic holiday gifts and nostalgic goodies from home at the very diverse event. Under the direction of the IWC's President, we strive to make the Winter Bazaar every year more successful than the previous years, thanks to the support of approximately 50 embassies, 4500 visitors, dozens of volunteers and numerous generous partners.

Entry tickets costs 300 roubles and can be purchased on the day or at any IWC event. Children up to 10 can enter for free. Write to iwcwinterbazaar@gmail.com for more information.