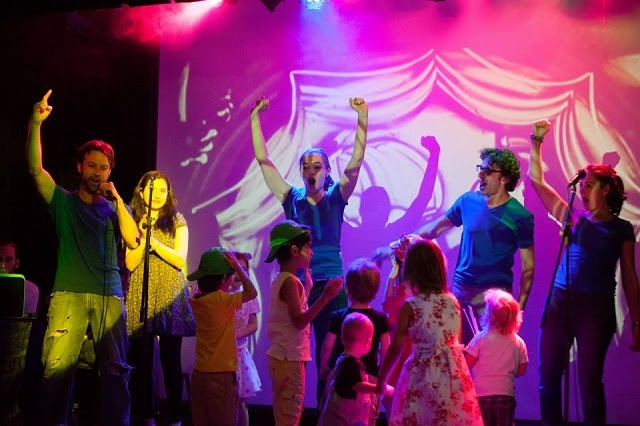 Event Details
Music is our passion. Music is our mission. We believe in the invisible forces which make theatre happen. Music is the purest and the most marvelous form of communication. We occasionally do our wonderful concert for kids program and we always have a blast. This is just such an occasion! Don't miss it!
It will be all singing all dancing. Absolutely contemporary takes on classic nursery rhymes and well known children's songs. A mixture of live instruments and special electronic arrangements which receive high praise from eminent Cambridge music critic Bill Quillan. We will even include some Elvis alongside "Five little monkeys" and "London bridge is falling down" and some up to date pop with our very special guests the lollipops band! Lollipops are a children's group who prove that the kids can rock too. Over an hour of outstanding entertainment. Plus an after show disco. Do you, do you, do you wanna dance?
A real party atmosphere. Book fayre, ice cream festival. Face painting! Book early to avoid disappointment!